Lawmaker Profile: State Rep. Tracy Pennycuick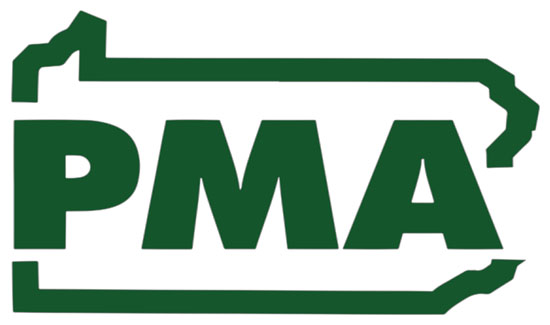 For state Rep. Tracy Pennycuick (R-Montgomery), her first exposure to politics was British, not American.
The freshman lawmaker, army combat veteran of 26 years, and helicopter pilot was from 2007 to 2010, the foreign liaison to the UK Ministry of Defence on improvised explosive devices (IEDs): how to protect our troops against them; how to find and eliminate the network of people responsible for making them. She regularly briefed members of Parliament and two successive Prime Ministers, Gordon Brown (Labour) and David Cameron (Conservative).
"Very different over there," she said. "A lot more done for theater. Yelling and throwing things during debate on the floor, then getting together like best of friends in Parliament's restaurant for members."
Her experience in the UK didn't turn her off to politics, but it did nothing to spark her interest in it either. It was a phone call that got her to run for office.
"After the Army, I was working as the Director of Veterans Affairs for Montgomery County and Marcy Toepel (her predecessor in Harrisburg) called," she said. "I wasn't that interested, but she insisted I was perfect for it."
Her passion for the job, including her time in Harrisburg, now matches her passion for flying. She cites the ways she can help her constituents back home, and veterans statewide. In Harrisburg, she deeply appreciates the help she gets from her colleagues and key government affairs professionals, whom she relies on for information.
But she's careful to maintain perspective.
"I believe in citizen legislators," she said. "You stay too long, and you lose your sense of community; why your constituents elected you in the first place."
Along these lines, she vows to stay in office no longer than ten years, after which she will not receive a pension.
"I opted out of the system," she said. "I just don't think it's right for elected officials to take pensions."
Veterans and small business are of particular interest to her legislative efforts, and she sits on the Veterans Affairs & Emergency Preparedness Committee and joined the House Small Business Caucus. She's passionate about getting small businesses get back on their feet, but with less government not more.
"The help businesses and people need from us is through lower taxes, fewer regulations and less government intrusion," she said. "People need to keep more of their hard-earned money."
She also supports election reform efforts. She sponsored legislation that requires out of state campaign consultants to register with the Department of State.
On the veterans' front, she is fighting to ensure that the State Veterans Commission reaches out to as many vets as possible. Pennsylvania vets have some of the highest suicide rates in the nation, she says, and only 50 percent of vets are members of an organization that can give them support. Pennsylvania's veteran population now includes a large and growing percentage of women.
From her sponsorship memo on legislation to create the Task Force on Women's Veterans Health Care: "According to the United States Department of Veterans Affairs, the total veteran population nationwide is an estimated 21 million, with women veterans making up 9 percent of that total. In Pennsylvania alone there are nearly 45,000 women veterans. By 2045 it is estimated that women will make up approximately 18 percent of the total veterans' population. While the proportion of women veterans to male veterans continues to increase, the unique health needs of women can be overlooked in providing services to a large, and predominantly male, veteran population."
In her time as a new lawmaker, she has not been a fan of is Gov. Tom Wolf's go-it-alone style of governing. She mentioned the repeated extensions of his pandemic emergency declarations, and his pushing for Pennsylvania to join the Regional Greenhouse Gas Initiative (RGGI), even though three of his own advisory panels recommended against it, and the General Assembly has been offered no say in it.
"It's (RGGI) a tax and the General Assembly by the constitutional mandate has authority over all taxes," she said. "I just don't understand his approach to governing."
Personally, she now owns the aviation company her father started. It was he who got her interested in flying; when she was nine, he bought her a helicopter ride.
"I was hooked immediately," she said. "I joined the Army because it was the only service at the time that allowed women to fly."
Tracy continues to serve the veteran community as a volunteer veteran service officer and board member of several veteran-focused nonprofits. She has a bachelor's degree in business and master's degree in public administration. She lives in Harleysville with her husband, Rick. They have four adult children, three of whom are in the Army.