Lawmakers Offer Plans to Deal with State Budget Deficit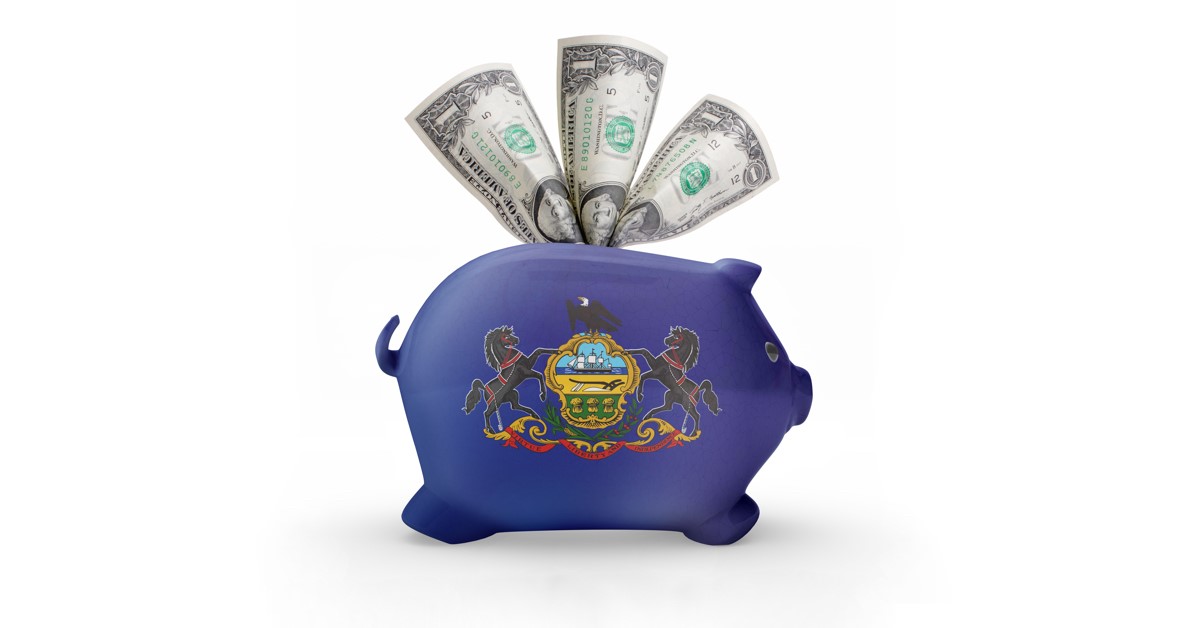 If the $1.7 billion budget deficit predicted by Pennsylvania's Independent Fiscal Office does indeed come to pass in the 2018-19 fiscal year, then some creative solutions may be needed for the state to avoid the kinds of impasses it has seen more often than not over the past decade.
Rather than waiting to see if the deficit comes to pass, two state lawmakers have each already put forth proposals to deal with it.
The simpler of the two plans comes from state Rep. Jake Wheatley, D-Pittsburgh. The proposal from the minority chairman of the House Finance Committee would create a subcommittee devoted specifically to reform and modernization of the state's tax code.
"The subcommittee would investigate the ways the commonwealth assesses and collects taxes and would determine whether those methods are outdated based on our state's changing demographics, economy and workforce," Wheatley said 
in a news release
. "The subcommittee would then develop proposals to ensure that our tax structure is not only fair for both individuals and businesses, but creates better safeguards to adequately generate the revenue we need to pay our bills."
Wheatley also endorses the full legalization of marijuana, an idea that has been pushed by Auditor General Eugene DePasquale and Pittsburgh Mayor Bill Peduto, among others.
"It's estimated that legalization could generate more than $580 million in annual tax revenue for Pennsylvania," Wheatley said. "That's money to strengthen our economy, bolster our workforce and improve our schools. And it's revenue that could relieve about one-third of the projected deficit in the coming fiscal year."
A more comprehensive and detailed proposal comes from Rep. Frank Ryan, R-Palmyra. As a certified public accountant, Ryan is a consistent voice for fiscal restraint by the Legislature, His "Financial Rescue Plan for the Commonwealth of Pennsylvania" details how the state has managed to find itself in financial distress and how he would get out of it.
"Our Commonwealth is essentially insolvent," Ryan writes. "In my 40 years of experience in helping keep companies out of bankruptcy, insolvency usually precedes bankruptcy by 10 to 15 years. An insolvency is one in which the financial options to cure the problems are so severe as to create a situation in which the solution causes the next crisis and eventual failure."
Ryan says his plan would do away with property taxes, create more realistic balanced budgets, make a dent in the state's massive public pension obligations and convert state employees to defined contribution retirement plans – and all without raising taxes.
Among the seven key steps in Ryan's plan is a proposal to seek reimbursement from the Federal Reserve over its "quantitative easing" policy and from the federal government for unfunded mandates related to disabled children. He endorses state Rep. Seth Grove's "SMART Act", which is designed to mandate performance-based budgeting, in theory saving $3 billion a year. And he suggests that passage of a "Medical and Medicaid Waste Fraud and Abuse" bill could save another $1.5 billion annually.
In a 
news release
 pointing to his plan as a response to the fiscal office's report, Ryan warned that absent other measures, the Legislature might wind up falling back on tax increases to close the gap.
"It is not enough to present a rescue plan and ask for it to be adopted," Ryan said. "There must be concrete steps taken at all levels of a business to rescue it from insolvency and government is no different. Therefore we must have financial oversight with actual power to bring about change, we must be specific about where we save money and we must unleash our local economies from the boat anchor of archaic property tax laws."