Lawyer Greed Triumphing Over Need to Protect Health Care Heroes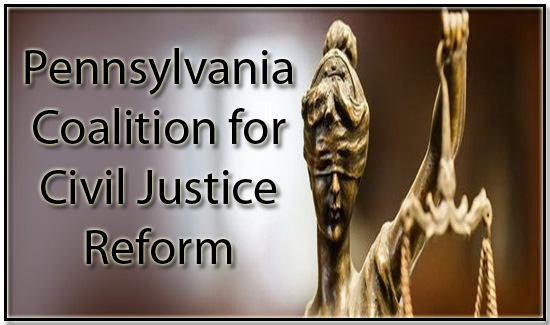 HARRISBURG, PA- Pennsylvania's "Billboard Attorneys" are working to defeat needed liability protections for health care providers and Personal Protective Equipment (PPE) makers, derailing efforts to put in place protections other states are implementing through their legislatures. When cornered by a reporter, Pennsylvania's trial lawyers admitted they buried a proposal to provide limited liability protections to Pennsylvanians fighting the COVID-19 pandemic.
"This is an egregious case of lawyer greed triumphing over the need to protect our health care heroes as they risk their own lives to save others," said Curt Schroder, Executive Director of the Pennsylvania Coalition for Civil Justice Reform (PCCJR).  "Many other states have recognized that those working to defeat COVID-19 should not have to worry if decisions made, in the midst of a pandemic, will get them sued later on. Pennsylvanians deserve no less protection."
Liability protections were recently enacted in New York, New Jersey, Connecticut, Illinois, Michigan, Maryland, Alabama, Georgia, Louisiana, Kentucky, Arizona, and Arkansas.  Liability protection legislation is moving in other states as well.
PCCJR is calling on the legislature to enact meaningful liability protections so those on the front lines of this pandemic don't have to look over their shoulder and see a lawyer waiting to make a buck off the suffering occurring during this national health crisis.
# # #
CONTACT: Curt Schroder, Executive Director, Pennsylvania Coalition for Civil Justice Reform, 610.389.4293, [email protected]
Curt Schroder
Executive Director
Pennsylvania Coalition for Civil Justice Reform
(717) 461-3577