Leach, Sims Cases Test Legislature's Ability to Police Itself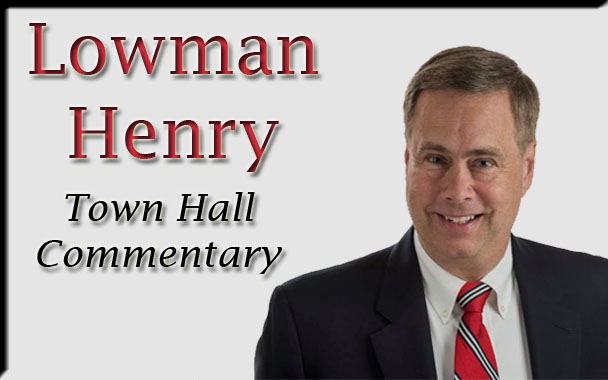 Is it possible for government to police itself?
Governments, especially legislative bodies, frequently lack internal controls. In the 1990s the Pennsylvania General Assembly infamously passed a pay raise in the middle of the night.  That triggered such a public backlash the pay raise was rescinded and reforms were made to the legislative process.  Voters, unhappy with the pace of self-reform voted many of the perpetrators out of office.
There are currently at least two cases where the General Assembly's ability to police itself are under scrutiny.  One involves a state senator accused of inappropriate sexual conduct, the other a state legislator who thought it a good idea to post on social media a video of him verbally harassing an older woman.
The first case involves state Senator Daylin Leach. He has been accused of inappropriate behavior by a number of women and an inquiry conducted by the Senate found what has been termed a "lengthy pattern of troubling behavior" by Leach.
Calls for Leach's resignation have been universal.  The state Republican Party and Democrat Party, Governor Tom Wolf, and legislative leaders from both sides of the aisle have demanded Leach step down.
Leach has not only refused to resign, he says he will run for re-election next year.  Leach is a Democrat in a heavily Democratic district in Montgomery County and at least one other candidate has emerged, but she is a Left-wing activist who has been arrested multiple times for civil disobedience so that is hardly an upgrade.
For their part Senate Democrats would benefit from a Leach resignation as party insiders would control the selection of a nominee for a special election which would be held to fill his seat.  That would presumably result in a candidate lacking in baggage.
What happens next is unclear.  At the very least the state Senate should censure Leach, but absent any criminal conviction they may lack the ability to remove him from office.  In other words, they do not currently have the tools available to adequately police themselves, and there is no pending legislation to create such mechanisms.
And then there is State Representative Brian Sims, a Philadelphia Democrat.  Sims saw fit to verbally harass a woman praying in protest outside of a Philadelphia abortion clinic.  He also "doxxed" (publicly identify) several teenage girls protesting at the facility.  Sims thought it wise to post video of him engaged in this outrageous behavior on his Facebook page.
A public uproar ensued.
Reaction to Sims' actions have been more one sided.  The state Republican Party has called for his resignation, Democrats have remained silent.  Although critical, GOP leadership in the state House has taken no formal action against Sims – but that may soon change.
State Representative Jerry Knowles (R-Schuylkill) introduced a resolution this week to censure Sims and remove him from all standing committees and prohibiting him from being appointed to any committee or leadership post for the remainder of his term.
For his part Sims is unrepentant, having refused to issue any formal apology for his behavior.  House Democrats say they are satisfied with his promise to behave in the future and will take no further action.  But, there is some question as to whether Sims violated cyber bullying laws and law enforcement officials in Philadelphia are looking into the incidents.
Sim's actions were clearly egregious, and the failure of his own party leadership to take swift formal action to condemn him has brought further discredit upon the institution.  It is now up to the full House to act upon Knowles' resolution.
Legislators in both the House and the Senate need to know people across Penn's Woods are keeping a close eye on how they handle the Leach and Sims cases.  Will they be able to police themselves, or will voters have to take matters into their own hands?
(Lowman S. Henry is Chairman & CEO of the Lincoln Institute and host of the weekly Lincoln Radio Journal.  His e-mail address is [email protected].)
Permission to reprint is granted provided author and affiliation are cited.