Pennsylvania Legislative Redistricting Battle Heats Up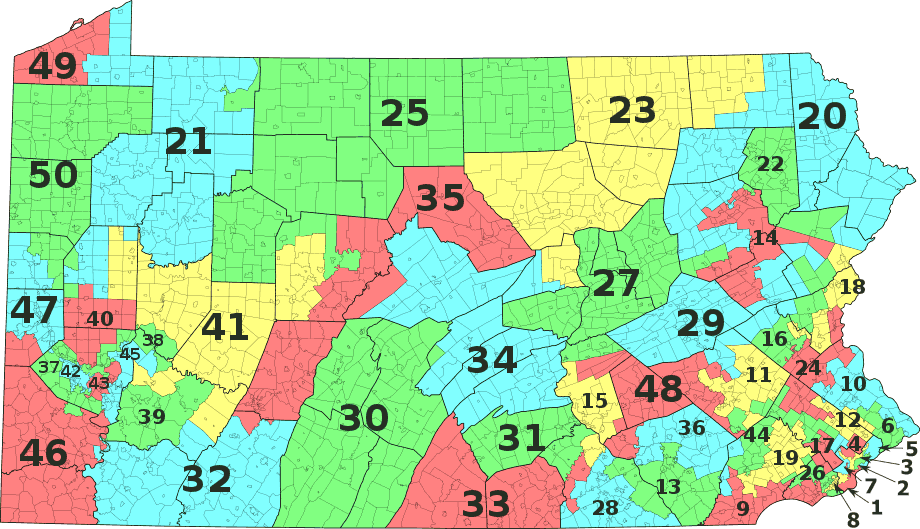 Grove Calls on Nordenberg to Have LRC Map Creator Testify
HARRISBURG – Pennsylvania House State Government Committee Chairman Seth Grove (R-York) wrote a letter to Legislative Reapportionment Commission Chairman Mark Nordenberg Monday suggesting that he follow the most transparent congressional redistricting process in Pennsylvania history, which was led by the House State Government Committee, and have the commission hold a hearing with the chairman's map drawer, Dr. Jonathan Cervas, in order to fully and publicly examine the preliminary maps.
"I believe the Legislative Reapportionment Commission would have been in better position had it followed the House State Government Committee process of releasing the preliminary prior to formal action by the Commission and provided Dr. Jonathan Cervas, the map creator, to testify before the Commission," Grove wrote in his letter.
"While the Commission cannot go back in time to release the preliminary map prior to it being approved, the Commission can and should hold a hearing to allow Dr. Cervas to testify on his map decisions and allow members of the Commission, including yourself, to vet these decisions in public."
According to Grove, having Dr. Cervas testify about the decisions that went into the creation of the map is called for given the new era of openness and transparency in Pennsylvania's redistricting process, which his committee followed by having citizen map-maker Amanda Holt testify about the map she drew that was the basis for the preliminary congressional map being considered by the General Assembly.
"We have an opportunity in Pennsylvania to do redistricting differently and move this Commonwealth away from partisan gerrymandering, provide much-needed public input, and provide greater transparency to this process," Grove added. "I am hopeful you will hold a hearing with Dr. Cervas and join me in truly making this redistricting process the most open and transparent in Pennsylvania history."