Legislative Redistricting Commission Tweaks Prisoner Allocation Policy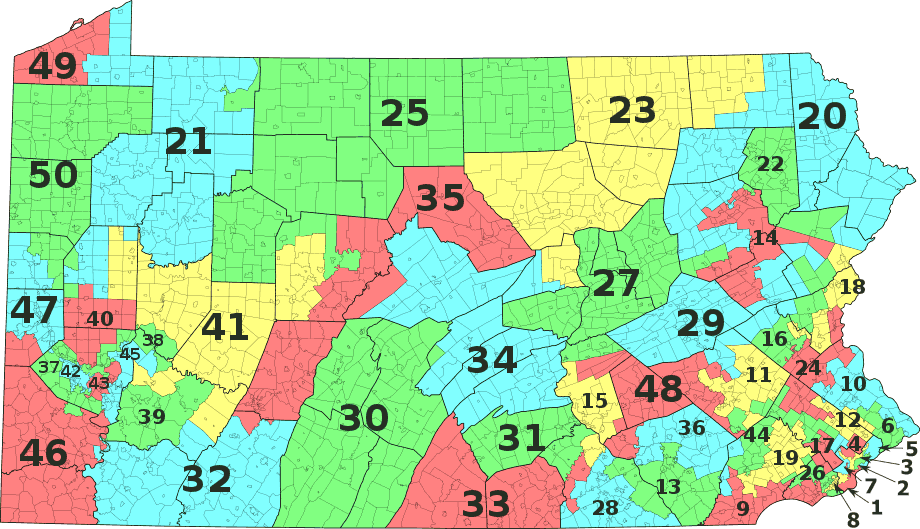 (The Center Square) – The five-member panel tasked with redrawing the state's legislative districts tweaked its prisoner reallocation policy on Tuesday to account for inmates with sentences extending beyond 2030.
Senate Majority Leader Kim Ward, R-Greensburg, offered the resolution as a compromise after the commission voted 3-2 earlier last month to count a prisoner's residency based on their last known address and not the state correctional facility in which they currently live.
"I would like to find an agreeable way for us to move forward," she said. "I believe limiting the scope … to only those inmates returning home within the next few years is a reasonable compromise."
Ward's resolution impacts about 3,000 inmates who won't fulfill their sentences until after April 1, 2030 – the date in which the next U.S. Census data would come due. Individuals serving life sentences at state prisons or those housed in federal correctional facilities remain exempt from the policy.
House Democratic Leader Joanna McClinton, D-Philadelphia, argued the resolution undermines the intent of her original proposal to count inmates as residents in the communities where they actually lived prior to arrest.
"This attempt of a do over should be rejected," she said, noting that inmates don't "voluntarily decide" to live in a state correctional facility. "The length of a prisoner's sentence does not change this reality … [and] fails to account for the numerous ways that prisoners' sentences are reduced every day."
State correctional institutes across 23 counties house roughly 37,000 inmates. One in four individuals are incarcerated in Philadelphia County alone.
House Majority Leader Kerry Benninghoff, R-Bellefonte, said Tuesday that despite his opposition to reallocation, in general, he supports Ward's resolution as fair and consistent with the policy.
"It simply completes the thought expressed in the [original] resolution," he said.
Commission Chairman Mark Nordenberg, former chancellor at the University of Pittsburgh, this time sided with Republican members in approving the resolution.
"I do consider this to be a reasonable proposal," he said. "I think it was advanced with positive motivations … [and] for these reasons I will support the resolution today."
The commission continues its work Tuesday with a public hearing to discuss communities of interest. Lawmakers hope to complete the state district map ahead of the May 2022 primary election.