Legislature Casts Watchful Eye on Governor Wolf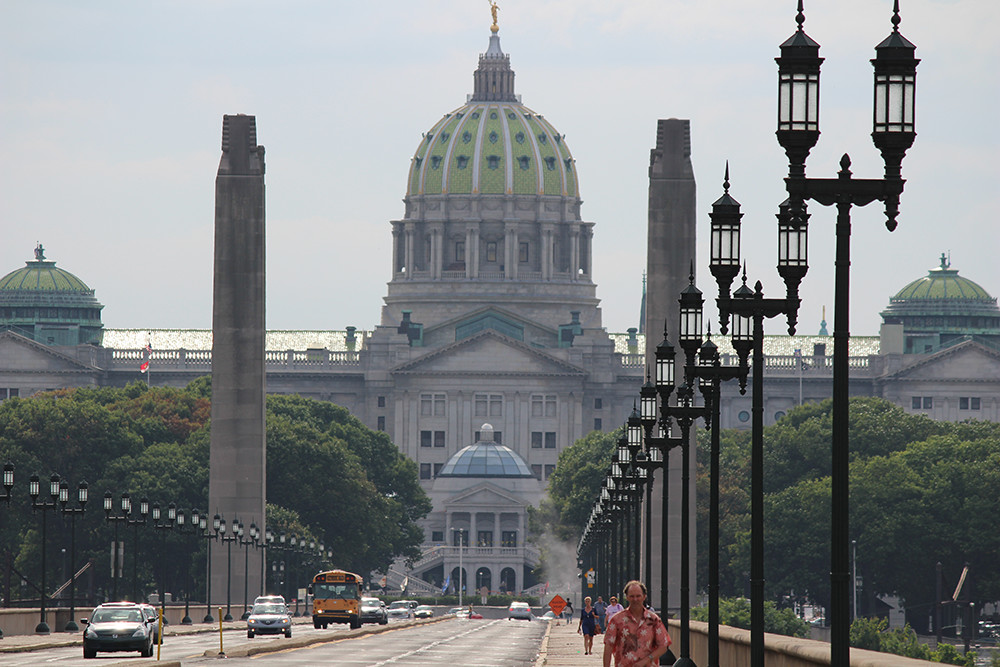 By David Lemery
A new committee created in the Pennsylvania House of Representatives has some lawmakers and observers excited about the potential to ensure that the executive branch of government is operating as it should, while others are criticizing the move as a politically motivated effort that duplicates existing authorities.
In the package of rules adopted by the House when the new session kicked off Jan. 1 was a section that establishes a Government Oversight Committee. This body, to be made up of five Republicans and four Democrats, will have subpoena power and the mandate to look into any activity that isn't already covered by the Appropriations and Ethics committees.
The House speaker, majority leader and minority leader each will have the authority to refer items to the new committee for investigation. The committee would have to be reauthorized in order to continue to exist after 2020.
State Rep. Seth Grove, R-York, who introduced a bill last year that would have created such a committee in both the House and the Senate, lauded Republican leadership for taking the action in the rulemaking for the new session.
"This is a tremendous victory for accountability and transparency in the Commonwealth," Grove said in a statement. "I appreciate our House Republican leadership for their overwhelming support of the concept and appreciate Speaker [Mike] Turzai's and [Majority] Leader [Bryan] Cutler's advocacy."
In his original memo to colleagues proposing the oversight committee, Grove noted that lawmakers had been frustrated over the years as both Republican and Democratic administrations had failed to provide requested documents.
"Due to the failure of the executive branch to respond to inquiries by members of the General Assembly, it is time to strengthen the oversight powers of the General Assembly," he wrote.
The oversight committee will be required to file a report with the full House once it has completed any investigation.
Rep Kate Klunk, R-Hanover, was among lawmakers who publicly expressed their support for the new committee. Nathan Benefield, vice president of the nonprofit Commonwealth Foundation, also backed the idea.
"Legislative oversight of the executive is necessary and crucial," he wrote on Twitter. "[B]oth in Harrisburg and DC, regardless of which party is in power."
Replying to comments on Twitter that suggested that the powers of the committee should instead lie with Auditor General Eugene DePasquale, Rep. Aaron Bernstine, R-Ellwood City, argued that it's not an either/or proposition.
"I agree. @PAAuditorGen should also have ability to do this," Bernstine wrote. "REAL transparency means TOTAL transparency!"
Benefield, questioning a news conference by DePasquale where he lambasted President Donald Trump over the federal government shutdown, said the auditor general himself should be subject to scrutiny by the new committee.
"Why are taxpayers paying for a political rally to help Eugene DePasquale campaign for higher office?" Benefield asked. "That would be a good question for the new 'government oversight committee.'"