Lessons Learned from Battle over the Border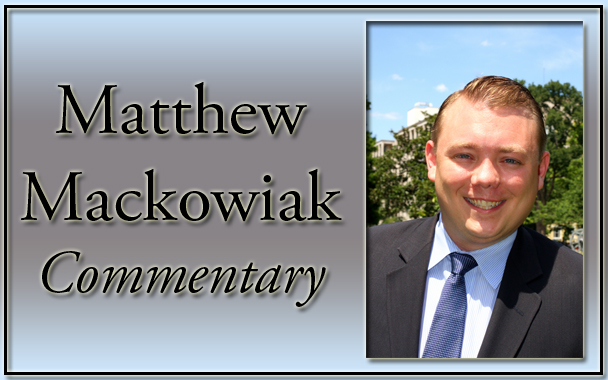 The first great political battle between President Trump and the new House Democratic majority appears to have come to an end.
As this is being written, congressional negotiators are putting the final touches on a deal to end the budget stalemate and remove the risk of another government shutdown. Mr. Trump is expected to sign it — reluctantly — once it is passed by Congress.
The deal is far less than the president requested for his border wall, providing nearly $1.4 billion for additional border barrier funding, including 55 new miles of new fencing in the Rio Grande Valley in south Texas. ICE bed spaces for detainees will decrease by the end of the fiscal year from 49,057 to 40,520, well below the 52,000-bed request that the White House made. Republicans were able to block an odious provision that would have capped illegal immigrant detainee beds at a mere 16,500. The agreement also allows the administration to shift up to $750 million if ICE is dealing with a surge in apprehensions, raising the cap to 58,500.
The wall funding will rightly receive the most attention. Senate appropriators had agreed to provide $1.6 billion for 65 miles of fencing last year on a bipartisan basis. This means Mr. Trump got less border funding this time than he would have secured last year.
Then again, the polling damage that Mr. Trump endured due to the 35-day shutdown has completely disappeared. And he still retains the option of declaring a national emergency and moving additional funding from other agencies to expedite the wall. An extended court battle awaits if he chooses this path.
What have we learned from this episode?
First, government shutdowns never work for Republicans. In this case, Democrats refused to even negotiate, and they paid zero political price. The media focus on those directly affected and Republicans always fold before Democrats do.
Second, Democrats are for open borders. This is no longer in serious question. Mr. Trump's request was modest, and this fight was never about the money. A $5.7 billion appropriation represents less than 1.5 percent of the annual federal budget (which is about $4 trillion). It's a rounding error. Democrats made ridiculous statements: from House Speaker Nancy Pelosi calling walls "immoral" to former Texas Rep. Beto O'Rourke claiming walls "kill people" to any number of Democrats insisting that walls are inherently racist. Do anti-wall absolutists now want all existing border barrier removed?
Third, the language and the perception matters. Mr. Trump made this spending fight all about his wall, when the real issue here is effective defense of our borders. Reasonable Democrats could be for additional border security in urban areas, but no Democrat could be for Mr. Trump's wall in this political environment. This may seem like silly semantics, but it's a political reality: Mr. Trump can claim a victory after he's won. He can't force his opponents to submit at the beginning. He should remember this lesson for the rest of the time that Democrats are in power.
Fourth, this battle is a preview of future fights. Democrats will hold together, refusing to work with the president. They will invest infinite time and resources into investigations. Their only goal is to ensure Mr. Trump is no longer president in January 2021.
Mr. Trump lives to fight another day on border security. He will continue to make progress on his chief campaign promise, albeit more slowly than he wants. The government will be funded through the end of September. At that time, he can exact another down payment for more of his wall.
Will he use the national emergency declaration to speed things along? I suspect he will.
If the federal government cannot control our borders, then why even have a federal government?
 Matt Mackowiak is president of Austin, Texas, and Washington, D.C.-based Potomac Strategy Group. He's a Republican consultant, a Bush administration and Bush-Cheney re-election campaign veteran and former press secretary to two U.S. senators.
———————————————————-
Matt Mackowiak
President
Potomac Strategy Group, LLC
AUSTIN: 807 Brazos St, Ste 408, Austin, TX, 78701 | office: (512) 469-9090 | fax: (512) 532-0999
WASHINGTON: 1238 Wisconsin Ave, Suite 401, Washington, DC 20007 | office: (202) 350-2647 | fax: (202) 318-8590
Twitter: @MattMackowiak
Podcast: "Mack on Politics"
(iTunes, Google Play, Stitcher, MackOnPolitics.com)
Texas tipsheet: MustReadTexas.com
Firm website: PotomacStrategyGroup.com
———————————————————–