Liability Protection for PA Businesses Advances in State Senate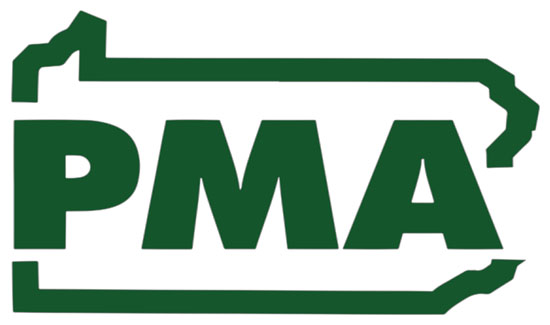 Legislation that would provide urgently needed liability protections for manufacturers of personal protective equipment (PPE), and healthcare practitioners and providers during a declared pandemic emergency is now circulating for co-sponsors in the Senate.
The soon-to-be introduced bill, which also extends protections to re-opened businesses adhering to CDC guidelines, combines liability protection plans in legislative proposals offered earlier in the House and Senate.
Curt Schroder, Executive Director of the Pennsylvania Coalition for Civil Justice Reform, said that placing the initiatives under one bill allows the coalition to better focus its efforts shielding potential victims of lawsuit abuse during the virus emergency. "This is a very sensible, reasonable approach to protecting those already hit hard economically by the pandemic," Schroder said.
This prime sponsor of the bill is Sen. Lisa Baker (R-Luzerne), chair of the Senate Judiciary Committee, who began circulating a memo for sponsors on June 30. Already signed on are Sens. Patrick J. Stefano (R-Fayette), Michele Brooks (R-Crawford), and Kristin Phillips-Hill (R-York), each sponsors of separate liability protection measures.
Schroder said he is hopeful of committee action sometime this summer. While June 30 was the official last day of session for the Senate before summer recess, there is talk of the Senate returning before September. The House has scheduled session days for July 7 and 8 with rumors that the Senate will convene in the days thereafter.
Manufacturers responded quickly from the onset of the crisis by retooling to provide the masks, surgical gowns, face shields and other PPEs to protect front-line workers, and aid in the recovery of those infected with the virus.
In return, they deserve protection from, "predatory and opportunistic lawsuits," said PMA President & CEO David N. Taylor.
The bills would not protect businesses or healthcare providers from gross negligence; the right to sue under those circumstances is preserved in the legislation.
"Manufacturers have answered Governor Wolf's call," Taylor said. "Through the DCED portal and elsewhere, these Pennsylvania manufacturers have taken on the risk of making an unfamiliar product or accelerating the production of an existing product line. Because these manufacturers are helping the people who are helping patients, they deserve these Good Samaritan protections."
Governor Wolf's executive order issued in May offered liability protections only to physicians practicing in hospitals. Business and healthcare leaders contend that the governor's order was far too narrow — that the protections must be extended to manufacturers, employers, hospitals and nursing facilities, and physicians practicing in all healthcare settings.
Dr. Lawrence John, President of the Pennsylvania Medical Society, noted that the governor's executive order granted physicians medical liability immunity only in certain situations, failing to take into account that COVID-19 infections are also being treated in outpatient settings.
Many states have already approved sweeping protections. In early May, North Carolina Gov. Ray Cooper (D), signed legislation that provides immunity to any entity deemed "essential" in his emergency orders. The protection is retroactive to March 27, which is when Cooper first ordered businesses to close or scale back to prevent the spread of coronavirus. Two of Pennsylvania's neighbors, New York and New Jersey, have likewise enacted liability protections.
The liability protections are absolutely essential as the lawsuit market for the trial lawyers is practically limitless.
Victor Schwartz, co-author of the most widely used torts case book in the country, said one plaintiff's lawyer told him: "Every pandemic death, every COVID-19 illness, and possibly well-grounded fear of illness is a potential lawsuit."
Schwartz added that it's difficult for trial lawyers to vilify the virus to encourage lawsuits, as they do when the action is over a man-made product. They are, therefore, taking a more subtle approach to lay the groundwork for the suits.
"You're not seeing the promotional ads like you have against some products," Schwartz said. "They ads are more along the lines of telling people it's not your fault, it's someone else's fault. Following will be ads that name who bears the responsibility."
He offered, as an example, a manufacturer that clearly labels its masks as not intended to protect a user from COVID-19.
"Plaintiffs' lawyers may contend that the size of the product's sales must have alerted the manufacturer that consumers at least believed it would protect the user," he said. "Already, they have filed consumer class actions against makers of hand sanitizer, using similar theories."
And, Schwartz said, it might not matter that you can't show causation, pinpoint where or when someone contracted the infection. "Even though they should act as gatekeepers, some trial bar friendly judges will let any science through to a jury," he said.
The financial hit from the lawsuits on business and healthcare providers, already suffering from the pandemic, will be devastating at the hands of a few who view the emergency as an opportunity to enrich themselves.
"Frivolous lawsuits against hospitals and nursing facilities will line the pockets of the trial bar while accelerating fiscal distress and painful layoffs," said Andy Carter, who serves as president of the Hospital and Healthcare Association of Pennsylvania.