A Lifetime of Lessons in George H.W. Bush's Remarkable Life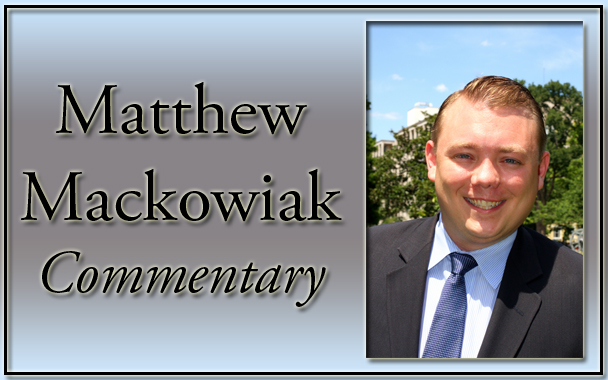 In 1966, he won election to Congress and represented a Houston district for two terms. He was appointed to the powerful House Ways and Means Committee as a freshman member, a feat rarely achieved in Congress. In 1970, at President Nixon's urging, Bush again ran for U.S. Senate and lost. Texas was a Democratic state at that time.
This is when his political career would temporarily end. Believing that a true patriot finds a way to say 'yes' when the nation calls, George H.W. Bush would receive a series of important and challenging assignments.
In 1971, President Nixon appointed Bush as ambassador to the United Nations. He would serve in that role for two years, gaining a broad and deep understanding of foreign policy. In 1973, Bob Dole resigned as Republican National Committee chairman and President Nixon appointed Bush to that position. Serving as RNC chairman during Watergate was unusually difficult, but it speaks volumes about the man that he completed his service there without any question of his ethics.
U.S. ambassador to China, director of the CIA after one of the darkest times in the agency's history — when a mess needed cleaning up, George Bush was given the task.
Bush of course ran for president in 1980, then served eight years as Ronald Reagan's vice president before finally making it to the Oval Office in 1988. It can be said that no one in our history has ever been as qualified for the office as George Bush was when he became president.
Apart from his singular record of government service, President Bush taught many lessons that we should heed today.
He was kind and thoughtful. There are limitless examples of people who received a handwritten letter from him after an achievement or during some period of difficulty.
He was generous. He deeply believed in public service. As the son of a senator, he did not need to enlist in the Navy. He could have won a deferment or sought his college education first. But he chose to enlist and put himself in harm's way.
He believed that public service was honorable, and that for those to whom much is given, much is required. His Points of Light Foundation sought to create millions of volunteers around the world — and it has succeeded for decades in inspiring new generations.
Perhaps the greatest lesson that George H.W. Bush can teach us is how to lose with grace. He had every reason to despise Bill Clinton after the bruising campaign in 1992. But he held no grudges.
The letter he wrote to Mr. Clinton that awaited him in the Oval Office is one of the most statesmanlike written works of our modern era. He truly wanted his Democratic successor to do well and he offered to help however he could. Their friendship deepened over time and together they raised hundreds of millions of dollars to aid those struck by natural disasters.
The spirit of George H.W. Bush must endure.
He was a remarkable American citizen and a truly special person. Our country was lucky to have him. We can honor his legacy by remembering these lessons — and living them in our everyday lives.
 Matt Mackowiak is president of Austin, Texas, and Washington, D.C.-based Potomac Strategy Group. He's a Republican consultant, a Bush administration and Bush-Cheney re-election campaign veteran and former press secretary to two U.S. senators.
———————————————————–
Matt Mackowiak
President
Potomac Strategy Group, LLC
AUSTIN: 807 Brazos St, Ste 408, Austin, TX, 78701 | office: (512) 469-9090 | fax: (512) 532-0999
WASHINGTON: 1238 Wisconsin Ave, Suite 401, Washington, DC 20007 | office: (202) 350-2647 | fax: (202) 318-8590
Twitter: @MattMackowiak
Podcast: "Mack on Politics"
(iTunes, Google Play, Stitcher, MackOnPolitics.com)
Texas tipsheet: MustReadTexas.com
Firm website: PotomacStrategyGroup.com
———————————————————–