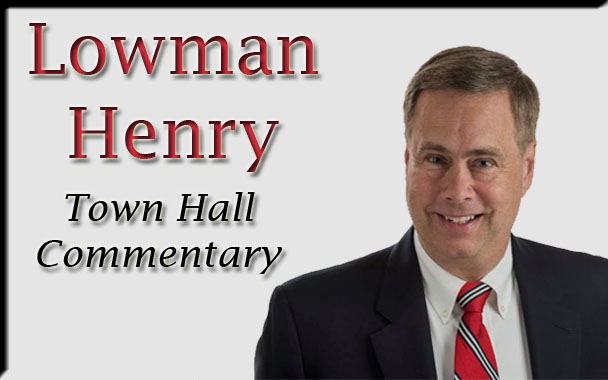 Governor Tom Wolf has followed a go it alone approach in dealing with the COVID-19 pandemic since it burst upon the scene back in early March. He has been unyielding in insisting, with the possible exception of state Health Secretary Dr. Rachael Levin, that he and he alone knows what is best for all Pennsylvanians.
He has attacked and criticized those who do not submit to his every decree, even when he himself violated his own orders.  The degree to which he is willing to profess his omnipotence came in late July when he got into a spat with the General Assembly over the new Right to Know law.
Having come into office pledging to run the most transparent administration in history, the governor has instead emerged as a lone voice against ensuring transparency during an epidemic.  Among the first state offices closed in March was the Office of Open Records, thus denying the news media, lawmakers and taxpayers the ability to access the very information on which decisions were being made that have affected the daily lives of every Pennsylvanian.
The governor's go to attack on anybody defying his will has been to accuse them of partisan politics, this while urging the voters of Lebanon County to vote out elected officials who defied his shut-down orders.  That tactic, however, could not be used in justifying is opposition to the Right to Know law.
That is because something almost unheard of happened under the Capitol dome in Harrisburg: the law passed both Houses of the General Assembly unanimously.  Every single Republican, every single Democrat, and the one independent in the Senate were united in support of the Right to Know law.
Wolf disagreed and threatened to veto the legislation.  But, with a veto over-ride a certainty he allowed the bill to become law without his signature.  In the process however, he penned a political screed saying he was doing so despite his supposedly better judgement.
The unnecessary kerfuffle over the Right to Know law was the apex of Governor Wolf's go it alone approach.  Throughout the pandemic he has exercised dictatorial powers confining people to their homes, closing businesses, implementing restrictions all with little to no consultation with stake-holders and generally with little advance notice.
This pattern of unilateral decision-making was set early in the pandemic when Wolf abruptly closed the state's public schools.  Administrators in the state's 500 school districts were caught off guard and given just hours to close and no time to put alternate plans into place to educate students.
Then, again acting without consulting affected state-holders his know-it-all administration ordered so-called non-life sustaining businesses to close.  The order resulted in mass confusion as critical supply chains, some which produced the very medical supplies needed to combat the pandemic, were disrupted. To this day, defying even a subpoena issued by the state Senate, information on the business closure process and resultant contradictory and inconsistent wavier procedures have yet to be fully revealed.
Wolf even managed an amazing feat: triggering lay-offs in the health care sector during a public health crisis.  His blanket ban on elective surgeries, which remained in place until a revolt by providers, decimated hospital budgets and sent workers to the unemployment line.  He even ordered a halt to construction of medical facilities – preventing the development of capacity that would have been critical had the worst case predictions of the pandemic been realized.
Wolf has vetoed bi-partisan legislative efforts to re-open segments of the state's economy and has turned a deaf ear to county and local leaders who have argued his statistics and metrics, which frequently changed, did not accurately reflect actual circumstances.
This brings us to the current situation. After saying he would allow county officials to deal with localized spikes in COVID-19 cases as the economy reopened, he has instead placed statewide restrictions on the bar and restaurant industry.  Dr. Levine claims there is data indicating they have been the source of the spread, but she has adamantly refused to release the data that lead to that conclusion to the news media.
And so Tom Wolf continues to rule Penn's Woods by executive fiat, unrestrained by a compliant state Supreme Court that allowed his emergency powers to remain in effect.  At least until next May when voters will have the opportunity to amend the state constitution giving the legislature the clear authority to end those powers Pennsylvania will be governed by a Lone Wolf.
(Lowman S. Henry is Chairman & CEO of the Lincoln Institute and host of the weekly American Radio Journal & Lincoln Radio Journal. His e-mail address is [email protected].)
Permission to reprint is granted provided author and affiliation are cited.