Majority of Government Union Members Approve Janus Decision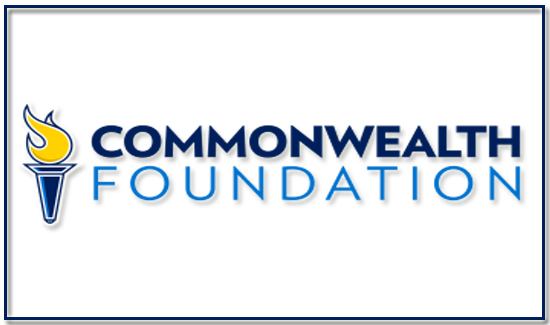 Survey: Majority of Government Union Members Approve of Janus Decision
25 Percent Plan to Stop Financially Supporting Their Union
August 28, 2018, Harrisburg, Pa.—A majority of government workers agree with the U.S. Supreme Court's Janus v. AFSCME decision, according to a nationwide survey released last week. The survey of government union members, conducted by Lloyd Corder of Carnegie Mellon University for National Employee Freedom Week, reveals a split between government union executives and workers just before Labor Day.
The Janus ruling, which struck down compulsory union fees as a condition of public-sector employment, affects 330,000 Pennsylvania government workers. Based on the findings, approximately 25 percent will choose to stop funding their union.
Survey Findings
71% are aware of the Janus ruling, 29% are not.
51% say the changes are positive.
6% say they have already stopped paying dues, and 25% say they plan to stop paying in the near future.
"The Supreme Court righted a decades-old wrong with the Janus decision," said Charles Mitchell, president and CEO of the Commonwealth Foundation. "Now we know a majority of government union members approve of this decision."
"Unfortunately, nearly a third of government union members are unaware of the rights the court restored to them. And union leaders are working hard to not only keep workers in the dark by advancing policies that give union leadership even more power over workers. The fight to prioritize workers' rights over union demands is far from over."
Unions Push Back
Rep. Maureen Madden and Rep. Tom Mehaffie have sponsored card check legislation, which would strip workers of their right to private and anonymous voting in unionization elections.
"This legislation is a blatant attack on the private voting rights Americans hold dear," continued Mitchell. "Union organizers will be able to pressure and intimidate workers—in their workplace and even at their homes—to publicly sign cards supporting unionization, eliminating the possibility of free and fair elections."
The state Supreme Court recently gave two of the state's largest and most politically powerful unions, SEIU and AFSCME, a huge gift—at Gov. Wolf's behest. Last week, the court reinstated Wolf's 2015 executive order unionizing home care workers—an order the Commonwealth Court previously struck down and declared illegal.
"Governor Wolf's executive order means sons, daughters, friends, and even spouses will be unionized against the loved ones they care for," remarked Mitchell. "The fact that this could increase SEIU and AFSCME's dues collection by $8 million per year should not go unnoticed. Both unions have donated a combined $4 million to Gov. Wolf since 2013."
Protection for Workers
Legislation to ensure workers are aware of their post-Janus rights, to protect against attacks on election privacy, and to give workers a greater voice in their workplace representation is on the move in Harrisburg:
Keith Williams, after stepping away from his teaching career in Conewago Valley School District in Adams County, recently joined the nonprofit group Americans for Fair Treatment as director of outreach to educate government workers about their post-Janus rights.
"To be allowed to teach, my colleagues and I faced the requirement of funding a union that supports causes we often disagreed with," said Williams. "That's not a choice we should have forced upon people who want to serve their community, and it's encouraging that legislators recognize the need to protect and enforce the rights restored to government workers in Janus."
Commonwealth Foundation experts are available for comment. Please contact Michael Torres 850-619-2737 or [email protected] to schedule an interview.
# # #
The Commonwealth Foundation transforms free-market ideas into public policies so all Pennsylvanians can flourish.