Majority Leader Kerry Benninghoff on Pennsylvania's Economic Recovery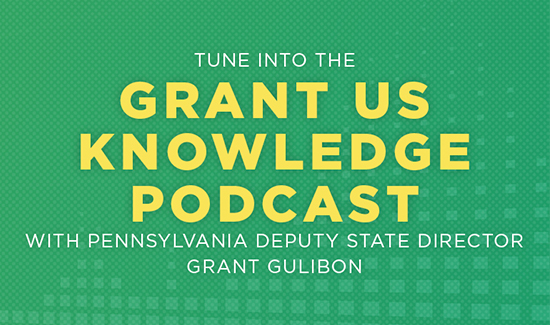 The Pennsylvania General Assembly reconvened last month to debate and discuss some of the biggest issues confronting the Keystone State, including: the governor's emergency powers; a new budget proposal; and House Majority Leader Kerry Benninghoff's economic recovery initiative, which aims to make Pennsylvania the "envy of the East." 
In this episode of Grant Us Knowledge, Americans for Prosperity-Pennsylvania Deputy State Director Grant Gulibon met with Benninghoff to discuss the new legislative session and what it will mean for the commonwealth. 
"This session, in just about a month, has already been very busy and [we've] seen a great deal of activity," Gulibon said. "And things are about to get even busier as budget season gets underway." 
Over the course of the half-hour episode, Gulibon and Benninghoff discuss: 
1:20 — What the General Assembly is doing about the COVID-19 pandemic. 
4:50 — Will lawmakers reform the governor's emergency powers? 
11:10 — What lawmakers are thinking about Pennsylvania's budget and a potential tax hike. 
15:00 — What are the consequences of a proposed minimum wage increase? 
20:00 — A plan to make Pennsylvania the "envy of the East." 
26:50 — Health care reform in the Keystone State. 
"We'll be out here pushing right alongside for … most, if not all, of the things you're talking about here," Gulibon said to Benninghoff, "because they're right in line with AFP's mission to break barriers and expand opportunity for individual Pennsylvanians."