Mastriano Raises Profile With Election Hearings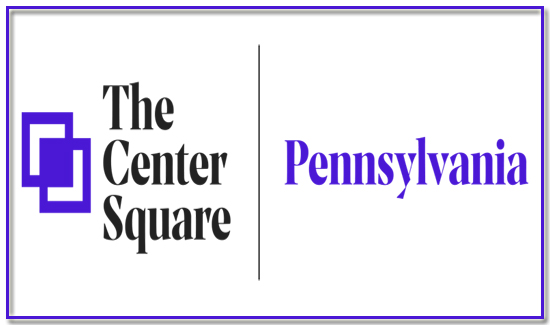 (The Center Square) – If Pennsylvania state Sen. Doug Mastriano winds up being a serious contender for the Republican nomination for governor in 2022, observers will likely point to this week as a turning point where he raised his profile considerably.
Whispers of his desire to claim the state's top post emerged into public view thanks to a hearing held Wednesday by Senate Republicans at his behest where President Donald Trump and his attorney, Rudy Giuliani, aired their allegations of vote fraud in the presidential election.
The hearing of the Senate Majority Policy Committee was held in Mastriano's district, at a hotel in Gettysburg, and featured an adoring crowd that repeatedly applauded the senator's remarks.
Mastriano made clear that he was a fervent supporter of Trump and of his claims that the election had been fraudulently stolen on behalf of the Democratic nominee, presumed President-elect Joe Biden.
"The real problem was when the Pennsylvania Supreme Court decided they were going to write legislation and rewrite our law," said Sen. Doug Mastriano, R-Greene Township. "And that opened the door to all the abuses and shenanigans and folly we are dealing with here today."
According to news reports, Mastriano later accepted an invitation to the White House to meet with Trump, along with some other Pennsylvania lawmakers, to talk about the election. Trump has been eager for Republican-controlled legislatures in disputed states to vote to select their own electors to send to the Electoral College meeting Dec. 14.
The Republican leaders of the Pennsylvania House of Representatives and Senate have insisted repeatedly that they don't foresee any role for the Legislature in selecting the state's 20 electors. But a number of rank-and-file conservatives like Mastriano have embraced the idea.
On Friday, Mastriano was reportedly one of a number of conservative state lawmakers pushing their colleagues to support a resolution declaring that the election was in dispute and calling on Secretary of State Kathy Boockvar to rescind her certification of the voting results.
A House version of the resolution filed Friday with 21 co-sponsors features a laundry list of complaints about the election, echoing many of the same claims that the Trump campaign has made. It includes assertions that Republican poll watchers were not given sufficient access to watch the vote counting – an allegation that has been rejected by state courts.
It also argues that "heavily Democrat counties permitted mail-in voters to cure ballot defects while heavily Republican counties followed the law and invalidated defective ballots." But the courts have ruled that allowing voters to cure ballots was not contrary to state law.
Meanwhile, Mastriano also found himself in a conflict with Twitter for a few hours Friday when his personal account was banned by the platform. Mastriano, tweeting from his Senate account, accused the platform of deliberately silencing him.
"This censorship is unacceptable in America. A nation that I served for most of my adult life… ," Mastriano wrote. "The point of Twitter suspending this personal account is to prevent me from posting to my Senate account— to silence our voice."
Trump took note of Mastriano's plight and also tweeted about it.
"Wow! Twitter bans highly respected Pennsylvania State Senator Doug Mastriano after he did a great job of leading a hearing on the 2020 Election fraud," Trump said. "They and the Fake News, working together, want to SILENCE THE TRUTH. Can't let that happen. This is what Communist countries do!"
Among the many replies to Mastriano's tweet was one from Pennsylvania state Rep. Brian Sims, D-Philadelphia, taking issue with his accusations of censorship.
"Senator, this is kind of embarrassing," Sims wrote. "As a fellow lawmaker, I would have thought you'd understand obviously and clearly that Twitter is not the government, and action taken by Twitter is not the Government abridging your rights. Less false indignation, more Constitution please."
By Friday afternoon, Mastriano's Twitter account had been restored. In
a statement to Newsweek
, the platform said the suspension had been caused by an administrative error.
"This account was mistakenly suspended for perceived violations of our impersonation policy," a Twitter spokesperson told Newsweek. "This was an error. We have immediately reversed the decision and the account has been reinstated."