Are Medical Marijuana Results All Positive?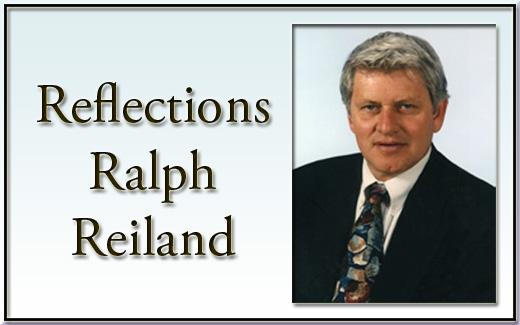 On a recent, unusually sunny afternoon when I was driving to Pittsburgh from Ligonier, I couldn't help but notice that it looked like the health branch of the local pot dealers had been out in force the night before, nailing medical-marijuana ads, banners and contact information to telephone poles along Route 51.
I know physicians and patients have testified to the positive impact of medical marijuana in producing relief from chronic pain, moderate to severe.
I'm familiar, too, with the scientific studies, medical journal reports and patients' statements indicating marijuana provides symptomatic relief for a range of other medical conditions, including migraines, multiple sclerosis, cancer pain, depression, insomnia, muscle spasms and tremors, glaucoma, Parkinson's, Alzheimer's, anxiety disorders, post-traumatic stress disorder, epilepsy, chemotherapy nausea, burning diabetic pain in feet and hands, AIDS and spinal-cord injuries.
But I still have a degree of uncertainty about the almost exclusively positive outlook being promoted regarding the consequences of legalizing medical marijuana during a drug-abuse epidemic that's hit our region particularly hard, and when I can picture hundreds of thousands of kids and adults riding past banners and signs promoting the positive impact of drug use.
National data show Colorado, which has legalized recreational marijuana, ranks highest in rates of adolescent marijuana use and low in measures of adolescent perceptions of risk from smoking marijuana.
Those troublesome results among adolescents could be labeled as a negative spillover effect, an unsurprising consequence of legalization.
In regard to the Pittsburgh area, the federal Centers for Disease Control and Prevention, in its December 2017 "Drug Overdose Death Data" report, ranked West Virginia, Ohio and Pennsylvania first, second and fourth, respectively, in having the highest rates of deaths from drug overdoses per 100,000 residents.
We've been down highly deadly roads due to government-approved drugs in the past, most damagingly and recently with opioids, particularly with the FDA's 1995 approval of Purdue Pharma's prescription painkiller OxyContin and ensuing commercial promotion of the drug in a blockbuster, unprecedented marketing campaign. Sales representatives and physicians on the company's payroll downplayed its addiction risks and significantly succeeded in reversing the medical profession's long-standing and well-founded fear about opioids' addictive properties.
Purdue, owned by three Sackler brothers, all physicians, produced an immense fortune, generated in large part by OxyContin, that made the Sackler family richer than the Mellons or Rockefellers while the nation became awash in opioids and overdose deaths.
"Opioids — prescription and illicit — are the main driver of drug overdose deaths" in the U.S., states the CDC in its December 2017 report. "Opioids were involved in 42,249 deaths in 2016, and opioid overdose deaths were five times higher in 2016 than 1999."
Ralph R. Reiland is associate professor of economics emeritus at Robert Morris University and a local restaurateur ([email protected]).