Messages and Take-Aways from 2023 Elections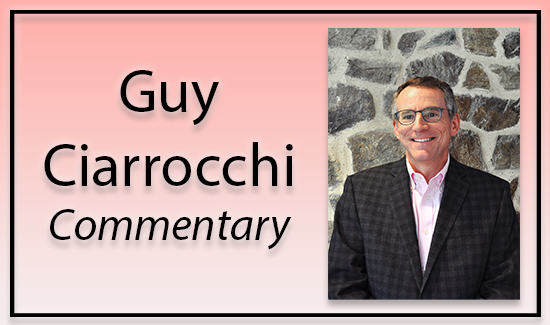 While all the final outcomes are not clear, there are several important, unmistakable trends and obvious strategies and tactics that were employed by the two parties and their candidates — well, three parties in Philly, counting the Working Families Party.
The analysis offers us a preview of 2024 races and underscores that a portion of the coalition of voters in each party's camp can be somewhat fluid. How those alliances are formed in 2024 could bring a series of GOP wins, or could lock in Democratic victories for the near-term.
Abortion. abortion. abortion (and voting rights) 
From the Supreme Court to Philadelphia City Council and Allegheny County races (and, even Commissioners' races in Chester County), Democrats and their allies may start with abortion or end with abortion, but you can bet your last dollar that they will campaign on abortion whenever any election is in doubt. This motivates their base, keeps most Democrats loyal to the team and scares most independents and soft Republicans—even if the race is for municipal government. Democrat strategists love putting the "scarlet A" on GOP candidates.
Add in a dose of the claim of Republicans making it hard for people of color to vote and presto, the Democrat coalition of women, minorities and those who support them (or, feel obligated to virtue signal).
Republicans respond with anger or frustration: How much longer will they keep doing this? Spoiler alert: Democrats will keep doing this just as long as the Eagles will keep doing the "brotherly shove": until it doesn't work!
The GOP stinks at mail-in voting. 
That's unfair: they'd have to actually try in order to fail. While there were isolated cases where county committees or candidates put forth an effort, the only thing that changed in 2023 was the rhetoric. It is now fashionable for many GOP leaders to talk favorably about it and the need to use it as a tool to increase votes. But the rhetoric was late, subdued and there was little money or organized effort.
Beyond that, many Republican voters are unsure how to do it, and many are still very skeptical of it. Statewide totals still show Democrats with an over 3.5 to 1 advantage, and, in suburban communities many Independents, etc., are essentially Democrats (who may be even further to the left). So, the advantage is even bigger.
Allegheny County is a case study of the split in the Democrat party and the opportunity for the GOP to grow its support. 
As urban and suburban Democrats continue to nominate candidates who sound more like AOC— "Green"/Climate Crisis zealots in the mold of Larry Krasner, we can expect more and more Democrats and their traditional coalition partners in the building trades to endorse, support and vote for the GOP.
That, of course, means that the GOP has to nominate capable, pro-job-growth, law and order, commonsense candidates who actually want to earn their support. The Allegheny GOP actually nominated the FOP-supported incumbent Democrat DA, after he lost the Democrat nomination to Allegheny County's "Krasner."
The GOP still has room to grow. The trend that started three decades ago, with Reagan/Bush and "God & guns" Democrats voting for the GOP. It reached its height around 2004, but then had some backsliding. But the crime issue and building trades versus environmental extremists have created new opportunities for GOP growth. When today's Democrat party nominates "green" cultists (who also distrust and dislike the police), they are going to force more and more building trades into the GOP, who have been told repeatedly by the Democrats that their jobs are bad—even immoral and harmful—and should be eliminated. Many people do actually vote their interests.
Philadelphia shows a pathway to move the needle. 
If David Oh had become mayor, the positive impacts not only for Philadelphia, but the GOP, would have been almost unlimited. David's vision of the GOP as the party of small business and families of every conceivable ethnic and cultural type on earth — from Honduras to Vietnam, from China to Nigeria — is a breath of fresh air.
What's next for him and his outreach?
At the same time, the "Cherelle Parker coalition" that carried her to her primary victory showed that a plurality of Democrats care about law and order, jobs and getting their children and grandchildren a good education. They have neither the time nor interest in virtue signaling politics. But can she create a "Parker" Democrat Party?
She may be able to if Bob Brady has any say. The party boss made it crystal clear that he was for Parker in the primary and opposed the "Working Families Party" candidates for City Council that make his party weaker and divided.
Listen to him talk and he sounds like someone trying to keep the 1990's Democrat coalition together. And, when trying to get actual projects done, he'd rather partner with Republicans to help his building trade union friends. What will Parker/Brady voters do if the Krasner/Working Families coalition takes over?
The price of poker has gone up. 
Way up. Without even counting the parties' expenditures or what all of the independent political committees spent, in the Supreme Court race, we know that probably over $20 million had been spent to build up or tear down the two candidates.
The Democrats and their allies have driven up the cost of races across the state for years. The question in recent years has been would the GOP and its friends fight back or roll over. In 2022, they rolled over. This year, the GOP jumped in with both feet.
When I ran for Congress in 2022 — a race that had been viewed as competitive by both parties and many analysts — my committees raised about $1.2 million. The incumbent spent $5.9 million, without even accounting for what her allies like Planned Parenthood spent. (And, yes, five different pieces of direct mail about abortion. See: lesson number one.)
As the minority party, and the party whose candidates are often ignored — or, worse, harmed by corporate media, most Republicans cannot afford to be outspent by 5 to 1. If nothing else, the spending on the GOP side shows that there is a willingness to battle.
2023 shows us what to watch for in 2024. 
The Democrats' ongoing warning that the GOP will have women denied abortions and that minorities won't be able to vote. The Democrat activists desire to nominate the most passionate progressives they can find — and force their nominees to talk that talk. The Democrats' unending ability to spend millions and millions of dollars…The Democrats' ongoing tensions amongst old guard and new "progressive" activists and candidates…
Republicans' new-found willingness to spend money. The GOP's growth in voter registration. Yet, the GOP's unwillingness to undertake a serious mail-in ballot and ballot collection effort. The GOP's willingness — or lack of willingness — to engage first- and second-generation Americans.
Add to these themes the emerging public split amongst Democrats over the response to Hamas' unprovoked attack on Israel and Israel's response.
2024 will have its own candidates and its own flare ups. But, these trends and the challenges and opportunities presented will largely dictate success in close races across Pennsylvania.
Guy Ciarrocchi is a Senior Fellow with the Commonwealth Foundation. He writes for Broad+Liberty and RealClear Pennsylvania. Follow him @PaSuburbsGuy.