Metcalfe Flags Wolf 'Greenhouse Gas' Initiative as Illegal, Unacceptable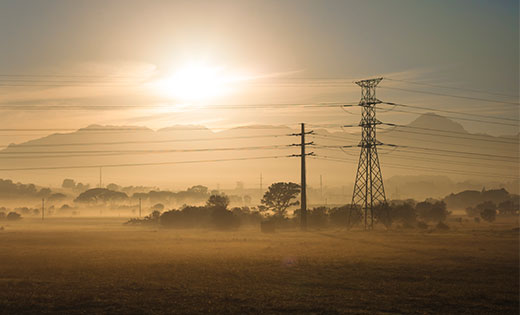 HARRISBURG – PA House Environmental Resources and Energy Committee Chairman Daryl Metcalfe (R-Butler) issued the following statement today in response to Gov. Tom Wolf's unilateral executive order attempt to illegally implement the Regional Greenhouse Gas Initiative (RGGI) without legislative approval:
"Gov. Wolf's unilateral decision to take the first step toward joining the RGGI illegally and unacceptably exceeds the authority of the executive branch and bypasses the General Assembly's constitutional mandated responsibilities.
"While he cites the Air Pollution Control Act as his authority to do so, the act clearly states that the Department of Environmental Protection (DEP) has the authority to '…formulate interstate air pollution control compacts or agreements for the submission thereof to the General Assembly.' This language requires and anticipates that while DEP may formulate an agreement, such an agreement may not be entered into without submission to the General Assembly for approval.
"In the press conference discussing this issue today, the governor said repeatedly when responding to a question that he was 'pretty sure' that he had the authority to issue the executive order on RGGI. 'Pretty sure' is not remotely satisfactory to the citizens of Pennsylvania who this announcement will negatively impact.
"His halfhearted answer demonstrates clearly that he knows he has exceeded his authority once again to the detriment of Pennsylvanians across the state who will be paying higher energy costs due to this irresponsible action.
"On Sept. 19, 2019, just two short weeks ago, I chaired an informational meeting of the House Environmental Resources and Energy Committee to discuss the governor's actions to combat climate change. I asked DEP Secretary Patrick McDonnell point blank whether the administration planned to come to the Legislature after they were done researching RGGI to talk more about what would need to be done by the General Assembly to enable the administration to enter into an agreement to join RGGI.
"Secretary McDonnell stated that DEP is still looking at all the elements of this and that DEP has been in conversations with legislative leadership about how to accomplish this. He stated that he expects these conversations to continue.
"The governor proceeded to announce his executive order taking the first steps towards joining RGGI two weeks later, when the General Assembly is not meeting in voting session.
"This timeline and the Wolf administration's total lack of transparency shows disrespect and disdain for every duly elected member of the General Assembly representing citizens across the Commonwealth. The administration's secretive actions and obfuscation should cause anyone to lack confidence in the executive order issued today.
"Gov. Wolf clearly does not have the authority to take this reckless action, which will cost average Pennsylvanians more of their hard-earned money through their energy bills, without legislative approval. His executive order will also cause our Commonwealth and the citizens to lose out on countless business and jobs opportunities to neighboring states that are not a part of RGGI.
"As Majority Chairman, I will continue my fight to hold the Wolf administration accountable by ensuring that state regulations encourage, not discourage, job-creating energy producers, while protecting the health, wealth and safety of all Pennsylvanians."
###
TM/jb