Mike Turzai Retains Speakership, Bryan Cutler New House Majority Leader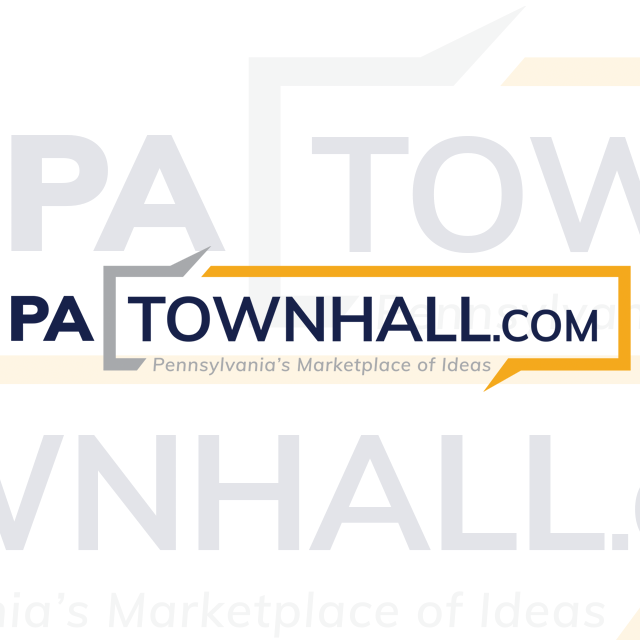 HARRISBURG – The 110 members of the incoming Pennsylvania House Republican Caucus today once again elected Rep. Mike Turzai (R-Allegheny) as their choice for speaker of the House and chose Rep. Bryan Cutler (R-Lancaster) as the new majority leader for the upcoming 2019-20 legislative session.
Today's caucus election comes seven days after Republicans retained control of the House for a fifth consecutive term. This is just the second time since 1924 that Republicans have maintained control of the House for more than four terms in a row.
Turzai's and Cutler's elections highlighted this morning's reorganization session of the Republican Caucus. The formal election for speaker will take place in the full House when the 2019-20 session begins on Jan. 1, 2019.
Republicans hold a 110-93 majority in the state House, but two vacancies will exist on swearing-in day: Rep. Sid Michaels Kavulich (D-Lackawanna) died in October, and Rep. Vanessa Lowery Brown (D-Philadelphia) was convicted of violating state conflict of interest laws and accepting bribes. The speaker will set special election dates in January. 
The caucus leadership elections took place this morning in the House Majority Caucus Room. The 19 newly elected Republican members who will begin their terms in January participated in the balloting. Members who are leaving office did not participate in the election.
Turzai said: "I am humbled to earn the caucus' faith to be nominated to serve as speaker. I look forward to working with all members to move Pennsylvania forward in the next session with a principled but commonsense agenda focused on fiscal responsibility; private sector job creation; transparent, limited government; and respect for long-standing values."
Cutler said: "Our caucus has consistently led on protecting Pennsylvanians from tax increases. As we head into an historic fifth term in the majority, we will continue to prioritize being responsible with the taxpayers' hard-earned money. We will also focus on running government as efficiently and transparently as possible, ensuring our students have the tools and opportunities they need to succeed and working to create an environment which promotes job growth and economic prosperity.
"I am incredibly appreciative of the caucus' vote of confidence in me, and I look forward to working with them for the good of all Pennsylvanians."
 Benninghoff said: "I am humbled and grateful to have been entrusted to serve my Republican colleagues as Majority Whip. We will, together, stay true to our commitment to stand up for taxpayers, support hard-working families, encourage job growth and improve educational opportunities for our children. This newly elected leadership team has an exciting opportunity, and also a responsibility, to work hard and accomplish big things for Pennsylvania. I'm thankful to be part of that team, and I look forward to this next session with great expectation."
Saylor said: "Pennsylvanians can be assured we will continue budgeting responsibly as we keep an eye on state revenues and expenditures. The House Appropriations Committee will keep its focus on effectiveness of state programs and whether they match their intent."
The Republican leadership team includes:
SPEAKER OF THE HOUSE DESIGNEE: Rep. Mike Turzai (28th District, Allegheny County) is completing his second term as speaker. He was elected majority leader for two sessions, serving in that capacity from 2011-14. Turzai was first elected to the House in 2001 and previously served as whip during the 2009-10 legislative session and Republican Policy Committee chairman during the 2007-08 session.
MAJORITY LEADER: Rep. Bryan Cutler (100th District, Lancaster County) was elected to the House in 2006. Cutler, a lifelong resident of Lancaster County, is currently completing his second term as majority whip. Prior to his election to the House, Cutler worked in the health care industry and attended law school.
WHIP: Rep. Kerry Benninghoff (171st District, Centre and Mifflin counties) was elected to the House in 1996. Benninghoff is concluding his second term as Republican Policy Committee chairman. Previously, Benninghoff served as chairman of the House Finance Committee, chairman of the Cancer Caucus and chairman of the Rural Health Caucus. 
APPROPRIATIONS CHAIRMAN: Rep. Stan Saylor (94th District, York County) was first elected to the House in 1992 and is currently completing his first term as Appropriations chairman. From 2011 to 2014, Saylor served as majority whip, and in the 2009-10 session, he was the Republican Policy Committee chairman.
CAUCUS CHAIRMAN: Rep. Marcy Toepel (147th District, Montgomery County) was first elected to the House in 2010. Prior to being elected, Toepel served in various positions in the Montgomery County government. This will be her second term as caucus chairman.
POLICY COMMITTEE CHAIRMAN: Rep. Donna Oberlander (63rd District, Armstrong, Clarion and Forest counties) was elected to the House of Representatives in 2008. Oberlander is concluding her second term as caucus secretary. Previously, she chaired the House Oil and Gas Caucus, and the House Diabetes Caucus.  
CAUCUS ADMINISTRATOR: Rep. Kurt Masser (107th District, Columbia, Montour and Northumberland counties) was first elected to the House in 2010. This will be Masser's second term in the leadership position.
CAUCUS SECRETARY: Rep. Mike Reese (59th District, Westmoreland and Somerset counties) was first elected to the House of Representatives in 2008. Prior to his election to the House, Reese worked at the University of Pittsburgh and Westmoreland County Community College. Immediately prior to his House election, he served as the Westmoreland County Assistant Director of Financial Administration.