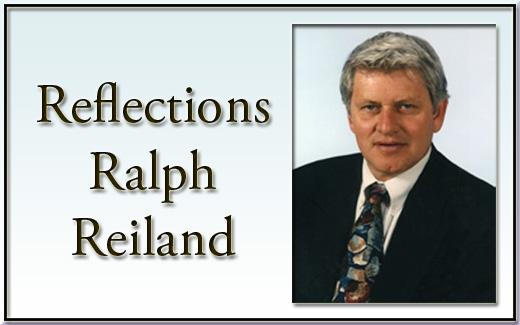 Let's say you're a guy on the angry and misogynist fringe who is unlucky in love and your resultant philosophy says you're entitled to kill women at random, and further entitled to launch attacks against good-looking men, erotic competitors, because you can't get a date.
This nonsensical and potentially lethal thinking is embodied in a mindset that is organized into an online community of self-described "incels," short for "involuntary celibates," an assemblage of men who lack romantic relationships.
In a column last month in the Sydney Morning Herald, Jennifer Peltz and Tammy Webber describe the incel community as "an online world of sexual loneliness, rage and misogyny," a place where "sexual frustrations boil over into talk of violent revenge against women," a community that has "become a virtual home for some socially isolated men like the 25-year-old computer science student charged in (the April 23) carnage on Toronto's busiest thoroughfare."
With the massacre by vehicle in Toronto, Alek Minassian, 25, is being held in Canada, charged with 10 counts of first-degree murder and 13 counts of attempted murder, with his dead and injured victims being predominantly female.
Minassian allegedly committed the murders by driving his rented Ryder van repeatedly onto a busy sidewalk during a lunch hour in Toronto, an attack reminiscent of the murders by vehicle over the past few years in London, Berlin, Westminster, New York, Paris, Nice, Barcelona and Stockholm.
But this time was different, with the motive behind the murders even more outlandish than what motivates killers from ISIS, al-Qaida and Boko Haram.
The motive, apparently uncovered if Minassian's guilt is confirmed, appears to be his resentment about his lack of success with women and his allegedly forced celibacy.
News reports from Canada reveal that Minassian, minutes prior to the Toronto sidewalk slaughter, made a reference on Facebook about an emerging "Incel Rebellion," an insurrection by angry male virgins, a mutiny against unwilling female partners.
Facebook confirmed that Minassian was the author of a post which read in part: "The Incel Rebellion has already begun! We will overthrow all the Chads and Stacys! All hail the Supreme Gentleman Elliot Rodger!"
Grouping sorrowful celibates into a movement, the "Incel Rebellion" refers to an enraged grouping of grief-stricken male virgins, blaming women rather than themselves for their sexual undesirability.
"Chads and Stacys" are incel nicknames for sexually prolific men and women. "All hail Supreme Gentleman Elliot Rodger!" refers to a woman-hating mass murderer.
In his "My Twisted World" journal, Rodger wrote that his life "took at dark turn" at 17 when he began fantasizing about punishing "all of the popular kids and young couples for the crime of having a better life than me."
Rodger began his societal attacks by throwing hot coffee on kissing couples waiting in line at Starbucks.
"One day Incels will realize their true strength," stated Rodger.
Nikolas Cruz, who has confessed to killing 17 people at Marjory Stoneman Douglas High School in Florida, celebrated Rodger online. "Elliot Rodger will not be forgotten," he wrote. "I will shower the normies with lead."
Ralph R. Reiland is associate professor of economics emeritus at Robert Morris University and a local restaurateur. His email is [email protected].