National Gas Necessary to President Biden's Climate, Economic Goals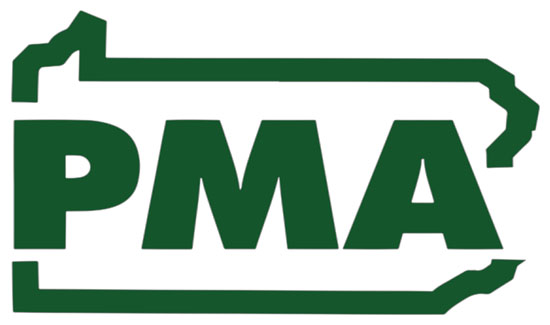 PITTSBURGH and HARRISBURG, Pa. – Ahead of the virtual White House Climate Summit this week, top Pennsylvania business and skilled building trades leaders encouraged President Biden to recognize the critical role of domestic natural gas in achieving the President's climate, economic, and national security goals.
Today's letter from the Marcellus Shale Coalition, Pa. Chamber of Business and Industry, Pennsylvania Manufacturers' Association, and Pittsburgh Works Together – organizations that collectively represent hundreds of thousands of hard-working Pennsylvanians – encourages the Biden administration to pursue policies that support responsible natural gas production, infrastructure development, domestic use, and liquefied natural gas exports to drive broadly shared economic gains and achieve global climate commitments.
"Thanks to natural gas produced right here in Pennsylvania, the U.S. is a global leader in sustaining environmental progress and economic growth," Marcellus Shale Coalition President David Callahan said. "Natural gas is the clean, flexible fuel foundational to achieving domestic and global climate goals without sacrificing good-paying jobs across Appalachia. Our members are deeply proud of their shared commitment to the environment and the role natural gas plays in strengthening our communities and we're dedicated to working with leaders across all levels of government on pragmatic, commonsense energy and environment solutions."
The letter, which was also sent to top White House advisors, cabinet members, and Pennsylvania's Congressional delegation, stresses the role natural gas will continue to play in effectively decoupling emissions and economic growth.
"Environmental excellence and economic growth are not mutually-exclusive, and we believe Pennsylvania can lead with natural gas in growing the post-pandemic economy," Gene Barr, President and CEO of the Pa. Chamber of Business and Industry said. "Through private investments, innovation, and supporting local businesses, we're able to create a sustainable energy supply chain that's good for business and the environment."
Supportive policies that encourage infrastructure modernization and export terminals generate skilled building trades employment and are central to addressing climate globally.
"Pennsylvania's economy is an energy economy, and one that's created thousands of jobs for working class families across the Commonwealth," Tom Melcher, co-chair of Pittsburgh Works Together and Business Manager for the Pittsburgh Regional Building & Construction Trades Council, said. "Natural gas development, pipeline infrastructure modernization, and power plant construction and operation have kept our building trades men and women at full employment and this President can drive middle class job growth with policies that encourage natural gas development and use."
Thanks to U.S. natural gas abundance, American manufacturers – especially those essential to producing personal protective equipment, vaccine, and medical supplies production – have a significant cost-advantage.
"Thanks to America's energy renaissance, we're well positioned to re-shore more manufacturing because domestic energy abundance gives us a new competitive advantage," Pennsylvania Manufacturers' Association President & CEO David N. Taylor said. "Natural gas is a key input that's driving manufacturing job growth across the region and provides the building blocks to making practically all of life's products and goods. Natural gas is a win-win-win – for the environment, the economy, and American workers."
EDITOR'S NOTE: The letter was sent to the White House and key leaders on April 21 and a copy is available here. Leaders with the signing organizations will host a media availability at 11:30 a.m. EST. Please contact John Sutter for Zoom registration details.
###
Pennsylvania Manufacturers' Association's mission is to improve Pennsylvania's economic competitiveness by advancing pro-growth public policies that reduce the baseline costs of creating and keeping jobs in the commonwealth, including spending restraint, tax relief, limits on lawsuit abuse, regulatory reform and a prepared workforce. Visit PaManufacturers.org to learn more.
The Pennsylvania Chamber of Business and Industry is the state's largest broad-based business association, with its statewide membership comprising businesses of all sizes and across all industry sectors. The PA Chamber is The Statewide Voice of BusinessTM. Learn more at PaChamber.org.
Founded in 2008, the Marcellus Shale Coalition (MSC) works with exploration and production, midstream and supply chain partners in the Appalachian Basin and across the country to address issues regarding the production, transportation and use of clean, job-creating, American natural gas from the Marcellus and Utica Shale plays. To learn more, visit MarcellusCoalition.org.
Pittsburgh Works Together knows that we need an economy that works for everybody. Created after meetings of union leaders and officials from the manufacturing, steel, and energy sectors, our organization is committed to working with leaders of tomorrow's industries by reminding them that without everybody, there is no New Pittsburgh. Learn more at PGHWorks.com