National Media: A Partial Pre-Obituary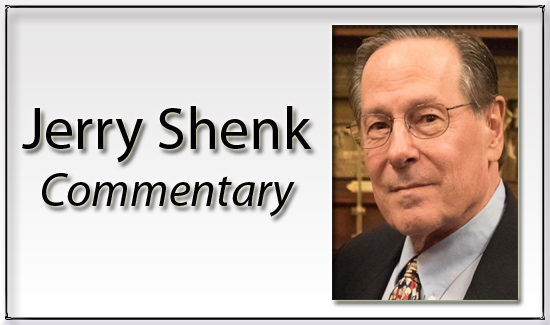 The answer to a February column headlined "Trump will survive. Will…national media…?" may be coming into focus.
The piece read: "A [2020] New York Times article conceded that news media audiences were declining pre-Trump. In response, nearly every media format chose partisan advocacy over reporting, created/exploited Trump-centric political polarization, and invented scandals, among them the Russia collusion hoax."
Corporate media's strategy to attract and hold likeminded anti-Trump, confirmation bias-seeking news consumers worked for more than four years, during which their cumulative output provided never-declared, in-kind campaign contributions to help fellow Democrats replace President Donald Trump with an antediluvian Washington lifer.
The column observed, "…media mobbed-up to destroy the man who saved them," and predicted: "…the biggest 2020 election losers may be national media."
It explained: "Clearly, Democrats' media foot soldiers cannot embarrass themselves by covering things they spent years suppressing, and because America has already had dozens of early reality checks on the practical effects of [Joe Biden's] radical policy portfolio, media's sell-by date for glowing pieces on how well their guy is doing has already expired.
"Now…because much real news has been/will be unfavorable or embarrassing to the relic they helped elect, …[g]enuine news won't be reported objectively – or at all."
Columnist/scholar Victor Davis Hanson wrote: "The Democratic Party won the long march through journalism, but this Pyrrhic victory has meant the destruction of every principle of journalistic integrity liberals ever claimed to champion."
Democrats take national media for granted, because they're clearly on the same team. In effect, partisan media have become court eunuchs for the administration they helped install.
Among their journalistic derelictions, national media sanitize the administration's policy-driven humanitarian disaster on America's open southern border, suppress coverage of the president's/his family's shady dealings in Europe, Asia, the Middle East and Latin America, and ignore his son's perversions and drug abuse.
Media conspire to conceal the president's increasingly-obvious cognition problems with preapproved/planted softball questions from preselected "journalists," and stifle coverage of his mental debility, physical limitations, exaggerations and outright untruths.
To be fair, over time, fawning media can render even psychologically/intellectually-fit people incapable of answering tough questions from real journalists, but, let's face it, Joe Biden was never terribly smart, and, today, most political media only pretend to practice journalism.
For example, national press would erupt if they knew a Republican president's wife were merely thinking about conducting international diplomacy.
Yet, only foreign press and conservative websites published commentary critical of the photo Jill Biden shared of herself seated at Air Force One's presidential desk "preparing for the G7 Conference," and national media have ignored or approved the president's plan to send his unelected, non-credentialed, unaccompanied "co-president" to the Japan Summer Olympics where she also intends to conduct "diplomacy" with Japan's Prime Minister.
The February column concluded: "The partisan press may be incapable of honest reporting, so…without Donald Trump to kick around, national media outlets will resume their pre-Trump decline. Some will fail."
Some may be on the brink.
Nielsen Media Research reported that CNN's viewership declined nearly 70 percent after Donald Trump left office.
Advertisers noticed, so ad rates and revenue slumped, too.
According to Nielson, in January, CNN averaged 1.899 million daytime viewers and 2.713 million in primetime, but, in June, CNN attracted only 179,000 primetime "key demo" viewers (advertisers' 18 to 54-year-old target demographic), and key demo daytime audiences averaged 133,000.
MSNBC's viewership dropped somewhat less precipitously at 48 percent, however, in June daytime, MSNBC averaged only 166,000 key demo viewers.
Although most Americans consider CNN and MSNBC unreliable, viewers haven't abandoned cable news.
Post-Trump ratings reveal that Fox News held/recovered viewers, but the winners, percentagewise, are relative newcomers (e.g., One America News) that cover the news dwindling cable outlets – and network news – ignore or suppress.
Feeling threatened, spoiled Democrats fearfully call factually-reported straight news, "dishonest," "unethical," "racist" (what isn't anymore?), even "alternate reality."
Unlike MSNBC and CNN, more successful channels, Fox, especially, tend to reserve partisan opinion for mixed-view, right-left panels. Even their viewpoint-specific "commentaries-on-the-news" shows often include both left-leaning and conservative perspectives.
"Journalists" – left or right – who view "news" strictly through partisan lenses address only part of the potential market.
Americans, generally, are fair people, so disillusioned cable news viewers are tuning out or turning to sources that produce higher quality, better-balanced products.
Intractable partisan outlets will continue suffering – or fail.
https://www.pottsmerc.com/opinion/jerry-shenk-national-media-a-partial-pre-obituary/article_20c1096e-ddae-11eb-b279-af9644ff7adc.html