New PA GOP Chairman Vows to Keep State in Trump Column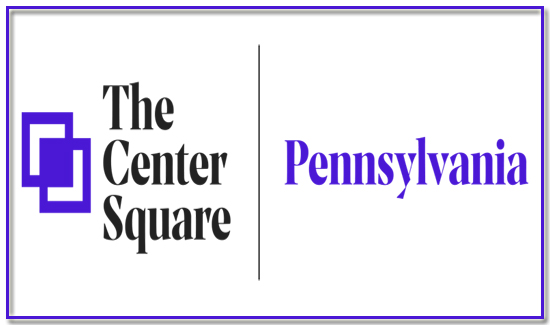 By Steve Bittenbender
The new chairman of the Pennsylvania Republican Party has been in that role for 107 days. However, Lawrence Tabas laid out his bold vision for the party over the next year while speaking at the Pennsylvania Press Club in Harrisburg.
Not surprisingly, a lot of the GOP's goals center around one issue: keeping Pennsylvania in President Donald Trump's camp.
"I'm a Republican from Philadelphia," he said. "I've run for office in Philadelphia three times in a city full of Democrats. I know tough challenges. Tough challenges don't frighten me, and I assure you today that I am not afraid of supporting and getting President Trump re-elected next year here in Pennsylvania."
In 2016, Pennsylvania's electorate gave Trump the state's 20 Electoral College votes by less than 45,000 votes. However, over the past year, a majority of the state's voters have indicated they may not back him for reelection.
A Franklin & Marshall poll from August showed 52 percent of registered Pennsylvania voters polled have a strongly unfavorable opinion of Trump. That's compared to a combined 39 percent who have either a strongly or somewhat favorable view.
Tabas called out the news media for not reporting, or in some instances misreporting, on Trump's record, which he said includes adding 144,000 jobs in the state. He said the president will continue to use Twitter to get his message out to the voters, and the state Republican Party will use also use Trump's record to get out the vote.
Beyond Trump, Tabas said the party is working on having a full slate of candidates for the down ballot races in 2020. That includes challenging the state's nine Democratic U.S. representatives and having highly qualified candidates in statewide races for attorney general, auditor general and treasurer.
"We have excellent people exploring a statewide run, and we are going to invest as a party significant funds into those races," he said. "You are going to be surprised. We are going to win all three of those, and we have candidates that will do that."
Despite being in office for only about three months, Tabas said the state party has attracted a lot of donors to bolster its coffers. As a result, the two GOP candidates running for statewide judicial races in next week's election have had commercials air across the commonwealth and they will remain on TV up through Election Day, he said.
He credited the Democratic presidential debates as well as their plan to impeach Donald Trump as the reasons for the fundraising successes.
"Let me be very clear, the impeachment effort is going to be a failure," he said. "President Trump will be in office when he wins his second term next year. The internal data shows that the Democrats impeachment plan is failing. If the Democrats had anything worth sharing, they would be conducting open hearings."