New Session, New Opportunity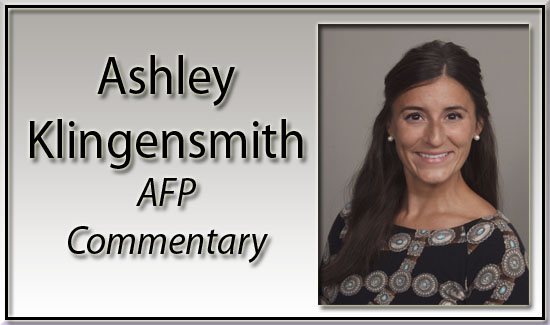 The 2021-22 Legislative Session is underway.  With members sworn in, new committee chairs appointed and committee membership filled, it's time for the general assembly to address the issues Pennsylvanians have been calling for over the past decade, but which have become that much more amplified throughout the past year.  At Americans for Prosperity, we'll be working to advance a legislative agenda that will enable all Pennsylvanians to unleash their potential by changing our government for the better.
First, we must strive for a health care system that delivers quality through accessible and affordable care so people can live healthier lives.  We also seek to increase the supply of health care products and services for patients through the removal of barriers to innovation.  By passing scope of practice we can grant nurse practitioners full practice authority to increase access to health care and help relieve provider shortages across the state.  Second, we can enact telemedicine legislation that empowers health care providers to deliver a wide variety of telehealth services. We can increase flexibility within the system by making the temporary reforms implemented during COVID-19 permanent for ease of treatment and availability of practitioners.  Enacting legislation that permits the out-of-state registered to practice in Pennsylvania, so they can provide their valuable services when and where they are needed most is also something we'll be encouraging the legislature to consider.  Pennsylvania made strides in both chambers last session, but none of the legislation made it through the entirety of the process, receiving votes in both chambers and being signed into law by the Governor.  With the partnership of activists, we'll work to realize a different outcome this session.
Second, we must make it easier for Pennsylvanians to provide for their families and prosper.
Nearly 1 in 3 PA businesses closed in response to a government imposed mandate, which proved "substantially higher" than the U.S. private sector average according to a Bureau of Labor Statistics survey.  Of our neighboring states, the next highest was New York at 25%.  We don't need to state the impact of these closures, you need only talk with an employee or proprietor of one of these businesses.  But we can talk about what we can do now to accelerate their recovery.  We can do better by allowing hard working Pennsylvanians to keep more of what they earn, attract new families and businesses to the state and make it easier for our economy to recover, even stronger than before.  Even during this unprecedented public health and economic challenge, we boast the 4th highest tax burden in the country.  Additionally, U-Haul's migration growth ranking places PA 41st.  How can we change these trajectories?  We can lower the tax burden by streamlining and simplifying our tax code to make the Commonwealth more competitive.  We can reign in mandatory and discretionary spending to build a stronger Pennsylvania for generations to come by addressing budget reforms.  And we can end unfair taxpayer giveaways to well-connected special interests by rejecting government favoritism and corporate welfare.
Third, Pennsylvania can continue to build off of past criminal justice reform successes like clean slate and auto-expungement, nearly unanimously supported, and consider additional measures to ensure the goal of our justice system is met:  keeping our communities safe.  Legislators can support this goal by adopting policies that ensure individuals with a criminal record are rehabilitated using more cost-effective alternatives to incarceration and fostering better relationships between police and the communities they serve.  We can consider probation reform and geriatric parole.  Low level, nonviolent offenders should be provided community supervision terms as an alternative to incarceration to reduce prison populations.  This will save taxpayer money and ensure more individuals achieve complete rehabilitation.  We must equip our law enforcement leaders to transform police culture by ensuring that officers who practice effective policing set the standard and good policing does not go unnoticed by the community.  This can be accomplished by incorporating community policing practices into efforts to maintain public safety.
Most recently, House Majority Leader Kerry Benninghoff stated his intention for the session:  "To build a recovery that lifts all Pennsylvanians and make this state the envy of east."  We don't think the aspirations for this session could be said any better.  Let's all commit to play a part in advocating for the policies that will help every person rise.   I'm Ashley Klingensmith, State Director with Americans for Prosperity.  You can find us on Facebook by searching @PAAFP and on Twitter by searching @AFPPennsylvania.
Ashley Sisca Klingensmith | State Director | Americans for Prosperity – PA
m: 412.915.1551 | e: [email protected] | @AFPPennsylvania