New York Shocker Could Prove Costly to Democrats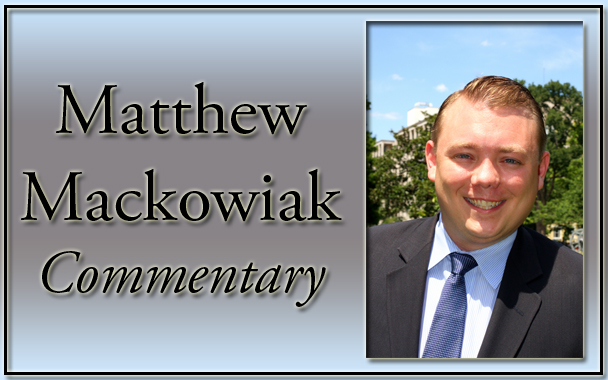 On Tuesday night, an unknown, 28-year-old self-described "Democratic socialist" named Alexandria Ocasio-Cortez decisively defeated the fourth-highest ranking House Democrat and party caucus chairman Joe Crowley of New York in her very first run for elective office.
The Democratic primary result caused an earthquake on Capitol Hill, reminiscent of conservative Dave Brat's shocking Republican primary win over House Majority Leader Eric Cantor of Virginia four years ago.
Mr. Crowley has been serving in Congress since 1999. He's been a powerful member of the leadership team, widely considered a likely successor to Nancy Pelosi as head of the House Democratic caucus. But Ms. Ocasio-Cortez on Tuesday won by a 15-point margin out of over 27,000 votes cast.
Her candidacy was a test case for the movement launched by Sen. Bernie Sanders. She ran on a Democratic socialist platform just like that of the Vermont independent when he ran for president in 2016.
A campaign flier for the upstart challenger listed her key promises, including "Medicare for all;" a living wage; a tax on Wall Street to fund tuition-free public schools and universities; justice reform that includes ending the war on drugs and demilitarizing the police; public financing of campaigns; and abolishing the Immigration and Customs Enforcement agency.
The district in Queens and the Bronx where she ran has become far more diverse over the years. Ms. Ocasio-Cortez tapped into left-wing frustration with the Democratic Party establishment, and won with a grass-roots campaign despite being outspent at least 10-to-one by Mr. Crowley.
By any measurement, her platform is extreme. It does not represent the views of a majority of the country. But it may well represent the future of the Democratic Party.
In the short term, Ms. Ocasio-Cortez's shocking election may portend serious political risk for Democratic New York Gov. Andrew Cuomo in his own primary challenge from the left from actress Cynthia Nixon. (The gubernatorial primary will not be held until Sept. 13.)
Even more significantly, Tuesday's results constitute a preview of coming attractions. The Democratic Party is being overrun by its left wing.
In the past week alone, Democrats and prominent liberals have called for harassment and even violence against Trump administration staff and officials. A liberal member of Congress, Oregon Democratic Rep. Earl Blumenauer, has echoed Ms. Ocasio-Cortez's call to abolish ICE. Ms. Nixon has called ICE a "terrorist organization."
More examples abound. Actor Peter Fonda suggested that presidential son Barron Trump be kidnapped and "put in a cage with pedophiles." White House Press Secretary Sarah Sanders was kicked out of a Virginia restaurant by a liberal restaurateur, who then followed her friends into another restaurant to heckle them. A few weeks ago, liberal comedian Bill Maher suggested that Americans should hope for a recession to prevent Mr. Trump's re-election.
These recent actions and statements are well outside the bounds of normal discourse.
Does this represent the modern Democratic Party? Or its future? Or the 2020 Democratic presidential primary?
Republicans in the House and Senate should put this "Democratic socialist" platform up for a vote — before the midterm elections.
Progressivism is on the rise. Democrats in the House and Senate should be put on record on these issues. Do they want ICE abolished? Do they want the legalization of all drugs? Do they want free college? Do they want Medicare for all?
Elected Democrats should be forced to declare their allegiances, forced to choose between their party's left wing and their own electoral prospects.
The Democratic Party's civil war is intensifying, and if Tuesday's shocking victory was not an outlier, then things are going to get very interesting.
Matt Mackowiak is president of Austin, Texas, and Washington, D.C.-based Potomac Strategy Group. He's a Republican consultant, a Bush administration and Bush-Cheney re-election campaign veteran and former press secretary to two U.S. senators. His "Mack on Politics" podcast is available on iTunes, Google Play, Stitcher and on WashingtonTimes.com.
———————————————————–