News from the PRF (People's Republic of Faucistan)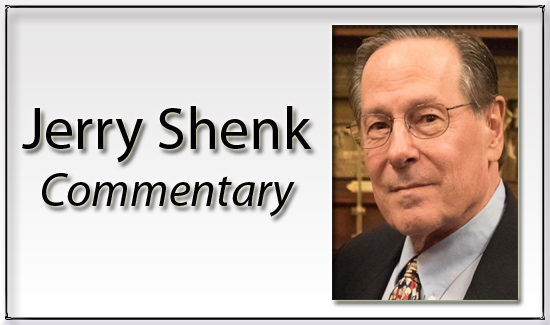 In news from the People's Republic of Faucistan, Lord High Commissioner (and ubiquitous media superstar) Dr. Anthony Fauci recently authorized the Centers for Disease Control (CDC) to release new guidance "relaxing" COVID-19 outdoor mask policies, saying:
"The risk when you're outdoors…is extremely low. And if you are vaccinated, it's even lower."
National media swooned, but normal Americans wondered, "who wears masks outdoors?"
The president does.
Last week, Joe Biden wore a mask outdoors to announce that Americans no longer need to wear masks outdoors. And, in a remote, online teleconference with other heads of state, only Biden masked up.
Rather than providing quality data and clear expectations, from the beginning Fauci repeatedly contradicted/reversed himself and took nearly every side of every COVID-19 "policy," while creating and escalating national uncertainty and instability.
To honor an axiomatic obligation of any responsible government, CDC bureaucrats would disclose any scientific uncertainties and ambiguities behind every agency recommendation allowing Americans to make common sense judgments about protecting their personal/family health and safety.
But, no…
For a year-plus, autocratic governors, including Pennsylvania's, imposed draconian Fauci/CDC-recommended restrictions on Americans' lives without regard for their adverse economic and educational effects, psychological hardships, and non-COVID-related medical consequences.
Ironically, the Dakotas, Texas and Florida, states with no, the fewest or shortest COVID-19 mandates, consistently reported better overall results than Pennsylvania, Michigan, New York, California and other states that imposed and still enforce the most onerous restrictions.
Fauci, allegedly America's "foremost epidemiological expert," cannot explain why COVID cases plummeted in Texas after the governor made a "Neanderthal" decision to lift the state's mask mandate.
Now, new evidence reveals that some/many restrictions were based on flimsy science – even guesswork.
For example, a study published in the highly-respected "Nature" journal found that asymptomatic COVID-19-positive people are not infectious.
Also, MIT researchers have shown the CDC 6-foot social-distancing rule that one infectious disease expert called "the biggest barrier to getting kids back in school" to have no basis in science.
Even in many districts where in-person instruction resumed, the 6-foot rule needlessly limits capacity among the young cohort least susceptible to or affected by the virus.
A year ago, Fauci was "optimistic" about schools reopening last September. That still hasn't happened for about three-quarters of schoolkids receiving sub-par full or part-time online instruction, primarily because, behind the scenes, Democrats' teachers union paymasters effectively vetoed CDC guidance on reopening.
But, even sillier and less convincing is "new" CDC guidance instructing vaccinated Americans to "continue to wear masks, maintain physical distance and practice other prevention measures when visiting with unvaccinated people."
Pfizer and Moderna vaccines reduce the risk of COVID-19 infection by 90 to 95 percent, possibly more. Available data predicts that, even indoors, a miniscule 0.008 percent of vaccinated people might become infected. Serious illness is even less likely.
Nonetheless, last week, 200 (of 535) members of Congress (invitation only) sat (strictly socially-distanced) through the president's largely-ignored nationally-televised speech. Everyone present was vaccinated, and everyone (save the president) subserviently (theatrically?) wore (mostly designer) face masks.
Rep. Thomas Massie (R-Ky.) asked, "If Biden is going to take credit for vaccines and defeating the virus, why is he speaking to a practically empty chamber with everyone except him wearing a mask?"
When the cameras went dark, everyone, including the president, milled about in close quarters, socializing. Then, in a subsequent interview, Biden asserted that it's a "patriotic responsibility" for vaccinated people to keep wearing masks.
Patriotic! Really…?
Clearly, the people who currently write legislation, oversee federal agencies, spend tax money and formulate policy are profoundly stupid – or they think Americans are.
Those options aren't mutually exclusive, but, either way or both, America deserves better.
Although some people, usually the most-privileged, approve of, even encourage restrictions, Americans' lives are being controlled by autocratic government-issued, media-amplified, often non-scientific fears and neuroses.
In effect, COVID-19 mandates are expanding government power by grooming Americans to consider defending their constitutional rights and freedoms as "selfish," and conditioning people to accept losing them.
Normally, only totalitarian governments with state-controlled media can survive being so thoroughly disconnected from the reality of people's lives.
But, that's where America could be headed unless citizens retake control of their own lives and livelihoods.
Pennsylvanians can start by voting YES on the constitutional questions appearing on the May 18 primary ballot.
https://www.pottsmerc.com/opinion/jerry-shenk-news-from-the-prf-people-s-republic-of-faucistan/article_77960557-e36f-52a8-a12d-78b725442455.html