NFIB Applauds PA House Committee for Passing Bill to Fix Workers' Comp System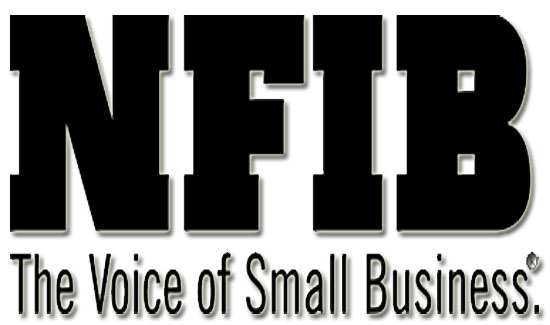 Small businesses hurt by rising premiums due to PA Supreme Court Decision
 HARRISBURG (June 5, 2018) – Pennsylvania's leading small-business group applauded a vote by the state House Labor and Industry Committee to address the problem created within the workers' compensation system by a state court ruling late last year. Many small businesses in the state face significantly higher premiums as a result, and the decision threatens to destabilize the workers' compensation insurance marketplace.
The issue was created by a Pennsylvania Supreme Court decision in June which tossed out a portion of the state Workers' Compensation Act. The ruling, Protz v WCAB (Derry Area School District) found that a section of that law is unconstitutional because guides used by physicians for re-evaluating an employee's level of disability come from a private source – the American Medical Association. Currently, 32 states also use the AMA disability guidelines in their workers' compensation laws.
In late December, the Insurance Commissioner approved a request by the Pennsylvania Compensation Ratings Bureau for a 6-percent increase in loss costs. An additional 0.7-percent was requested in April. That will translate into millions of dollars in added costs for employers.
"The activist court ruling created an untenable situation for small-business owners who now face huge premium increases," said Kevin Shivers, Executive State Director of NFIB in Pennsylvania, an association representing 14,000 businesses statewide. "We are so grateful to the state House Labor and Industry Committee for approving the bill to fix this difficult situation.
"We don't want to see businesses closing or workers laid off due to an unstable insurance market. Few policymakers in office today remember the insurance crisis of the 1980s and 90s when soaring medical claims and runaway litigation led to annual double-digit premium increases and several carriers threatened not to insure businesses operating in Pennsylvania," said Shivers. "That was addressed then with bipartisan workers' comp reforms in '93 and '96 that stabilized the state insurance market. We hope the House and Senate will vote to prevent a similar crisis now."
NFIB urged state House members to take immediate action to pass HB 1840 and applauded Committee Chairman, Rob Kauffman (R-Franklin), for sponsoring the measure and his efforts to quickly solve the problem created by the court decision.
###
NFIB is the nation's leading small business advocacy association, with offices in Washington, D.C. and all 50 state capitals. Founded in 1943 as a nonprofit, nonpartisan organization, NFIB gives small- and independent-business owners a voice in shaping the public policy issues that affect their business. NFIB's powerful network of grassroots activists send their views directly to state and federal lawmakers through our unique member-only ballot, thus playing a critical role in supporting America's free enterprise system.