Nuclear Power Industry Seeks 'Bail-Out' Competitive Advantage Over Fossil Fuels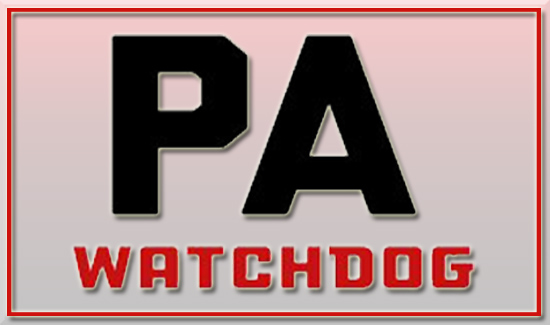 By David Fidlin
A 15-year-old Pennsylvania law aimed at increasing the mix of alternative electricity generation sources went under the microscope this week as a pair of Senate panels took testimony from a range of officials across the commonwealth.
The Senate committees – Consumer Protection and Professional Licensure, Environmental Resource and Energy – held a more than 3-hour hearing on the Alternative Energy Portfolio Standards Act, or AEPS, which went into effect in 2004.
A number of specifications and benchmarks were included in AEPS, including a call to have 18 percent of Pennsylvania's electricity and other power sources supplied from alternative energy by 2021.
The hearing Wednesday served several purposes, including a check-in of the AEPS and how it has performed in the past decade-and-a-half. It also served as an opportunity to look at the possible inclusion of nuclear power within the AEPS.
Gladys Brown Dutrieuille, chair of the Pennsylvania Public Utility Commission, was one of more than a dozen officials who provided testimony. Dutrieuille said there have been a number of positives gleaned from the AEPS, including the growth of solar energy use.
"We're very proud of the work that has been completed to date," Dutrieuille said.
In its current state, the AEPS includes a two-tiered class of energy sources that include different specifications and requirements.
Tier I qualifiers include such energy sources as solar thermal, wind, low-impact hydro, geothermal, biomass and biologically derived methane gas. Tier II sources, by contrast, include municipal solid waste, wood pulping and manufacturing byproducts.
Alongside the review of the two current tiers is the possible inclusion of a Tier III class of sources that could be included within AEPS. Rep. Tom Mehaffie, R-Dauphin, has introduced House Bill 11, which would include the addition of nuclear power if adopted.
A number of officials providing testimony spoke to the two existing tiers, the possible third addition and broader issues regarding alternative energy as a whole.
As changes to AEPS are considered, Bruce Burcat, executive director of the Mid-Atlantic Renewable Energy Coalition, implored lawmakers to make decisions that are economically sound.
"Any bills need to strike a reasonable balance between in-state resources and out-of-state resources," Burcat said.
To that end, Sen. Gene Yaw, R-Williamsport, said he believed in continuing to let the free market drive the components within AEPS.
"I am a believer in the market – supply and demand," Yaw said. "I am a believer in the market adjusting itself within certain parameters. I believe in diversity. Our energy portfolio should be diverse."
Moving forward, Sen. Robert Tomlinson, R-Bensalem, offered similar comments in support of a diverse array of energy sources across the commonwealth.
"I would hate to see any one source monopolize it," Tomlinson said of AEPS.
A number of the speakers offering up testimony were affiliated with advocacy organizations.
For example, Rachel Gleason, executive director of the Pennsylvania Coal Alliance said the energy source should remain in the mix. The current Tier II classification of the AEPS does include integrated gasification combined cycle coal facilities.
Over the years, Gleason said coal has been a consistent energy source for Pennsylvania. The AEPS, by design, "picks the winners and the losers," she said.
Leah Gibbons, director of regulatory affairs with utility provider NRG Home Power, asked lawmakers to consider nuclear, but also strive toward an even mix of energy sources.
"We believe this is a way that Pennsylvania can lead," Gibbons said, referring to nuclear. "But we would urge you to take a measured approach."