Ohio Embraces a Pro-Production Energy Agenda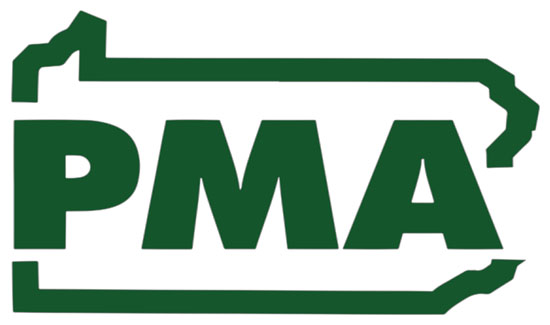 Lawmakers in Columbus have launched a pro-production counter-revolution against the anti-fossil fuel lobby, and Harrisburg would do well to follow suite.
Ohio Gov. Mike DeWine, a Republican, recently signed legislation requiring state agencies to allow oil and gas drilling on public lands, while also designating natural gas as "green energy."
"Pennsylvania, Ohio, and West Virginia are all part of the Marcellus and Utica natural gas fields, offering a superabundance of domestic energy and feedstock for petrochemical manufacturing," said PMA President & CEO David N. Taylor. "Ohio's bold move to embrace domestic energy production is an example we would be wise to follow."
The sponsor of the Ohio legislation, state Sen. Mark Romanchuck (R-Ontario), told the Energy News Network that he was inspired by the European Union – typically not known for its commonsense approach to energy policy– when last summer it voted to classify certain nuclear and natural gas projects as "sustainable investments."
And in June, U.S. Rep. Troy Balderson (R-Zanesville) introduced a resolution recognizing American natural gas as an affordable, green energy source and calls for the United States to commit to an "all-of-the-above" approach to meeting our energy needs. Balderson noted that in Ohio alone, natural gas has already reduced carbon emissions from power generation by 38 percent. Pittsburgh-based CNX recently cited that natural gas has driven a 40 percent reduction in Pennsylvania's electricity-related carbon emissions since 2005.
"It's green. It's clean. And it's abundant right under our feet, right here in Ohio," Balderson said upon introducing the resolution. "Unleashing America's abundant natural gas is the solution to affordable energy, a cleaner environment, and lessening our reliance on bad actors. This resolution recognizes the leading role of natural gas in powering our daily lives and rejects the false notion that a cleaner environment can only be achieved at the peril of the United States' energy security and independence."
Ohio Oil and Gas Association President Rob Brundrett predicted that other states would indeed follow.
"Last summer we saw the EU add gas and nuclear power plants to the EU 'taxonomy' rulebook for 2023, which will enable investors to label and market investments in those sources as green," Brundrett said. "So, this is not an unprecedented move by Ohio. I think more states will be watching Ohio closely as the law goes into effect."
Another benefit, bill sponsor Romanchuck said, was that the new law might help companies meet environmental, social and governance (ESG) investing standards – an increasingly necessary compliance even though, according to Aswath Damodaran, the "Dean of Valuation," it adds no value to investing in energy.
Celebrated NYU Professor of Finance, Damodaran noted that the ESG investment strategy is nothing short of a scam and adds no foundational value to business or investing.
Damodaran became known as the "Dean of Valuation" when he began researching ESG investing in 2019, puzzled over the promotion of the strategy, as he told Patrick O'Shaughnessy, founder of O'Shaughnessy Asset Management, on a recent podcast.
Damodaran said he quickly discovered that none of the claims of adding societal value or improving the earth, with particular focus on climate change, were true.
"I found no evidence that a company's value was improved or investments in fossil fuels were reduced," he said. "The percentage of energy from fossil fuels has gone virtually unchanged over the past ten years."
An often-cited example is activist investment firm Engine No. 1's pressure on Exxon Mobil to divest itself of fossil fuel reserves, which the company did in 2021 by selling to a private equity firm.
"They are not so much reducing the investment as hiding it," Damodaran said. "Private equity firms have invested $1.2 trillion into fossil fuels over the past decade."
In 2015, outgoing Gov. Tom Wolf signed an executive order placing a moratorium on drilling on state lands. Last May, House Republicans, citing American's critical need for energy independence in light of the Russia's unprovoked invasion of Ukraine, urged him to rescind the order.
But this recent move in Ohio takes things one step further as the new law declares that state agencies "shall accept" a gas driller's lease on state land if it meets a strict set of conditions; a change from the "may accept" language that had been in place since 2011.
There's hope that incoming Gov. Josh Shapiro will be more open to working with lawmakers to establish a consensus agenda for domestic energy production.
On the campaign trail, Gov. Shapiro repeatedly endorsed an "all-of-the-above" approach to energy and told members of Pennsylvania's industrial unions that he questioned the efficacy of joining the Regional Greenhouse Gas Initiative (RGGI).
Ohio has made a bold move on energy policy and Pennsylvania's policymakers should work to keep up, so we don't fall further behind in the competition for business investment and growth.