PA Announces New Nursing Home Regulations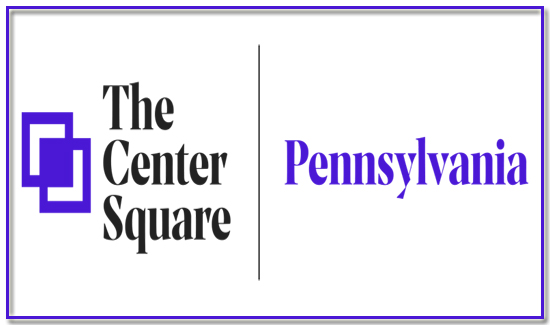 (The Center Square) – Pennsylvania's 72,000 nursing home residents could soon receive at least four hours of care, the Department of Health said Wednesday.
The proposed regulation comes more than 20 years after the federal Centers for Medicare and Medicaid Services said four hours was "the minimum" level of care needed to prevent bed sores, malnutrition, dehydration and other ailments common in nursing homes.
"It not only aligns with best practices and existing research, but it prioritizes residents' well-being," acting Secretary of Health Alison Beam said. "This is an especially necessary approach after the tumultuous and trying year and a half of the COVID-19 pandemic."
Beam said just 18% of the state's 692 licensed skilled nursing homes offer this level of care. An additional 134 provide between 3.5 hours and 4 hours of care, and 334 provide between 3 hours and 3.5 hours.
"Revising nursing home regulations is one piece of the administration's ongoing effort to improve care for residents and working conditions for staff in nursing homes," Beam said during a news conference Wednesday.
Currently, skilled nursing facilities must provide at least 2.7 hours of care per resident. As the state's elderly population grows, under-resourced and short-staffed facilities can struggle to keep up.
"Skilled nursing facilities are both homes and caretakers, and we must be sure that these facilities are structured and staffed in a way that can deliver the level and quality of care that residents require and deserve," said acting Human Services Secretary Meg Snead.
Beam said the proposal is just the first of five forthcoming regulations designed to improve working and living conditions in the state's nursing homes. She hopes the regulatory process would conclude next year, with potential implementation dates to follow.
"For many years, residents and long-term care ombudsmen have recognized and reported what more than 100 national studies and reports have shown, that the current minimum staffing requirement in Pennsylvania falls short of meeting the needs for quality of care and quality of life," said Department of Aging Secretary Robert Torres. "As Pennsylvania's senior population continues to increase, these overdue updates will help ensure that skilled nursing facilities provide residents with high-quality care now and in the future."
About half of Pennsylvania's nearly 28,000 COVID-19 deaths occurred in skilled nursing and personal care facilities. The proposed regulation doesn't apply to the latter.
"Robust and ongoing support for all skilled nursing facilities and long-term care facilities has been, and will continue to be, critical in the efforts to battle the pandemic and protect residents and staff," Beam said. "Lessons learned during the pandemic are being incorporated into the new regulations."
But the Pennsylvania Health Care Association said the "out-of-touch" and "unattainable" proposal is "a step in the wrong direction" that would require 7,000 more direct care workers the state just doesn't have. Extra wages would cost $6 million per week, the association added.
"For an industry so dependent on a Medicaid reimbursement system that hasn't kept pace with rising costs of care since 2014, this is simply unrealistic," said Zach Shamberg, the association's president and CEO.
He also said federal regulations from CMS don't actually recommend a "one size fits all approach" to staffing ratios.
"It's time for the Department of Health to begin partnering with providers – the real experts in caring for tens of thousands of vulnerable seniors in Pennsylvania – and ensuring the sustainability of care for our seniors in the years to come," he said.
A public comment period on the regulation will open after its publication in the Pennsylvania Bulletin, scheduled for the end of July, Beam said.