PA Congressional District Re-gerrymander Yields Democrat Gains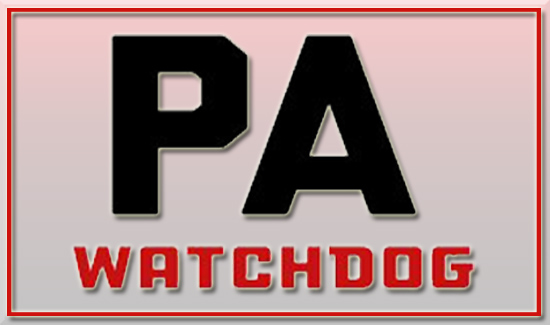 The congressional map of Pennsylvania imposed in 2010 was described over the years as one of the most blatantly partisan allotments of seats in the nation, designed to give Republicans the lion's share of the winnings regardless of voter intent.
After the Democrat-controlled state Supreme Court threw the map out this spring as unconstitutional and imposed a new map, new accusations emerged that the supposedly corrective district outlines had the same flaw as the old ones, but in the opposite direction – guaranteeing, now, that Democrats would be the ones to reap the rewards.
In unofficial returns Tuesday evening, it appeared that the Democrats were indeed seeing gains in this election. After going into this cycle holding just six of the 18 congressional seats in Pennsylvania, Democrats increased that to nine Tuesday night.
In the final race to be decided, incumbent Republican Rep. Brian Fitzpatrick narrowly defeated Democrat Scott Wallace, 51 percent to 49 percent, with 99 percent of precincts reporting.
The redrawing of the districts led to a scramble this spring as candidates figured out where constituencies were being grouped. Republican state Rep. Dave Reed, the House Majority Leader, was one of a number of potential candidates who abandoned bids after realizing that the new map would put him up against a Republican incumbent.
Another oddity emerged in the new 17th Congressional District, which pitted newly enshrined Rep. Conor Lamb – a rising star in the Democratic Party after winning a special election in a district that had gone strongly for President Donald Trump in 2016 – against Republican Rep. Keith Rothfus, who had served in Congress since 2012. Lamb picked up the victory in that race, according to unofficial results Tuesday night, as he led with 56 percent of the vote to just 44 percent for Rothfus with 99 percent of districts reporting.
Other seats that flipped from Republican to Democratic control included the 7th Congressional District, where Susan Wild handily defeated Marty Nothstein, 55 percent to 42 percent; the 5th Congressional District, where Mary Gay Scanlon defeated Pearl Kim, 65 to 35 percent; and the 6th Congressional District, where Chrissy Houlahan eased past Greg McCauley, 59 percent to 41 percent.
Republicans did flip one district previously in Democratic hands as state Sen. Guy Reschenthaler easily defeated Bibiana Boerio, 58 percent to 42 percent.
The makeup of Pennsylvania's House delegation has swung wildly in the past. After the 2006 election, it went from a 12-7 Republican lead to a 11-9 Democrat lead, a swing of four seats. Four years later, in 2010, it went from a 12-7 Democrat lead to a 12-7 Republican lead, a five-seat swing.
With Democrats taking control of the U.S. House, in part thanks to their performance Pennsylvania, there arises the possibility of an impeachment effort next year against the president and possibly newly enshrined Supreme Court Justice Brett Kavanaugh. A number of prominent Democratic leaders have called for both to face impeachment, but while Republicans controlled the House such a move was unlikely.
A simple majority vote in the House is all that is required to impeach a president; to subsequently secure a conviction in the Senate requires a two-thirds majority of that chamber, which Democrats will not have after Republicans increased their majority there.