PA Electric Prices 14th Highest in Nation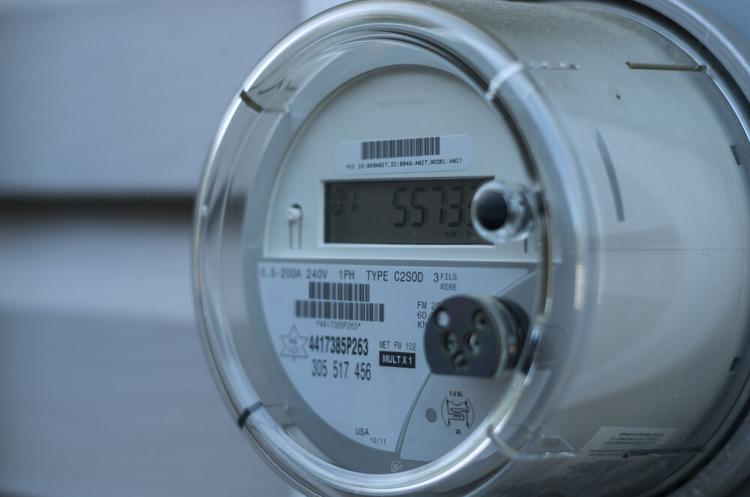 Center Square) – A WalletHub analysis ranked Pennsylvania's electricity prices 14th highest in the nation, even as average consumption falls in the bottom half of states.
The rankings considered monthly costs for natural gas, home heating oil, motor fuel oil and electricity for all 50 states and the District of Columbia to determine which were the most and least "energy expensive."
Connecticut, with a total monthly energy cost of $411, earned the top spot on the list, followed by Wyoming, Massachusetts, Georgia and Alabama.
Pennsylvania ranked 34th overall, with a monthly energy cost of $313. Diana Polk, a Wallet Hub spokesperson, said the state ranked 32nd for electricity consumption per user; 20th for the price of natural gas; and 11th for the price of motor fuel oil.
Gas consumption per driver, however, ranked in the bottom five of states – meaning residents pay more at the pump, despite using less fuel than their counterparts in 45 other states.
The analysis comes as the state nears entry into the Regional Greenhouse Gas Initiative (RGGI), a program that caps emissions from the power sector in an effort to reduce air pollution and curb the impacts of climate change. The money generated from the program's annual auction – estimated to be around $300 million in Pennsylvania – can be used for other environmental efforts.
Eleven other states participate in RGGI and boast of a 45% reduction in carbon pollution since 2005. The Department of Environmental Protection believes Pennsylvania could eliminate upward of 225 million metric tons of carbon dioxide from the atmosphere over the next decade through RGGI, though it will increase electricity prices for consumers as much as $2.70.
Critics of the program argue that RGGI will skyrocket consumer electricity prices, force coal plants into early retirement and lead to widespread unemployment.
Lawmakers tried last year through legislation to stop DEP's regulatory process and prevent Pennsylvania from entering RGGI in 2022, per Gov. Tom Wolf's executive order. The governor vetoed that bill and has committed to doing so again should the General Assembly deliver him a similar proposal awaiting action in the House.
In the meantime, the Environmental Quality Board will meet July 13 to consider the DEP's finalized regulations for joining RGGI. House Environmental Resources and Energy Committee Chairman Daryl Metcalfe, R-Cranberry Township, urged DEP Secretary Patrick McDonnell to postpone the vote until September to allow for more public involvement.
"This process, which it appears that you are intentionally aiming to avoid, is made more challenging when the General Assembly is not in session," he said in a letter sent to McDonnell on Tuesday. "In addition, members of the public who may want to follow and engage with the meetings of the EQB and the Independent Regulatory Review Commission may be less likely to do so during the summer months when many families have planned vacations."
Metcalfe and his counterpart on the Senate Environmental Resources and Energy Committee – Chairman Gene Yaw, R-Williamsport – have spearheaded the legislative effort to derail RGGI over constitutional and economic concerns.
"The CO2 reductions they are talking about are a joke," Yaw told the Center Square in May. "The reduction under RGGI versus non-RGGI is less than a tenth of a percentage point. That's why I've repeatedly said RGGI is such a joke."
His comments reflect ongoing skepticism among legislative Republicans, and some Democrats, about the impact of RGGI on the state's energy industry.
Although DEP claims RGGI could help create up to 27,000 new jobs in the clean energy sector, lawmakers worry the program will shutter fossil fuel plants prematurely. About 24,000 residents are directly work for natural gas companies, according to state labor data, and some advocates estimate indirect employment from the industry exceeds 300,000. An additional 18,000 work for the coal industry, according to an economic impact study from the Pennsylvania Coal Alliance.
"It [RGGI] does nothing but cost people actual jobs now and you know this whole thing about new jobs – well OK, when?" Yaw said. "Five years? Ten years? It takes these jobs away from people right now and does nothing for the environment."
Metcalfe argues the emissions caps amount to nothing more than a carbon tax on power generators. Implementing a levy without supporting legislation, he said, is unconstitutional.
Pennsylvania would be the first state to join RGGI without the blessing of its General Assembly. The Wolf administration believes the Air Pollution Control Act gives the EQB the authority to "adopt rules and regulations for the prevention, control, reduction and abatement of air pollution in this Commonwealth, which clearly includes carbon pollution."
Besides, the DEP said polling shows public support for cutting carbon emissions is high.
"Over 90% of the [public] commenters spoke in favor of RGGI and our joining it," McDonnell told the Senate Appropriations Committee during a budget hearing in March. "More broadly, there's been polling done out of Yale [University] that within Pennsylvania, 70% of our residents support some kind of carbon fee in order to address climate change."
Critics argue that polling exists showing the opposite.
Last month, the Power PA Jobs Alliance released data of its own that showed 60% of likely voters opposes Wolf's "unilateral action taken on energy policies that directly impact electricity rates and jobs from existing power plants without the approval of the General Assembly."
The group describes itself as a coalition of "labor, industry and consumer steakholders advocating against state proposals that impose carbon dioxide emission taxes."
Rep. Pam Snyder, D-Carmichaels, said she knows firsthand the devastation a plant closure inflicts upon a community. She represents Pennsylvania's 50th House district in the southwestern corner of the state, where about 400 residents lost their jobs in 2013 after FirstEnergy retired two coal plants rather than retrofit the facilities to comply with federal pollution regulations, according to a report from the Herald-Standard.
"Let me be clear, I care deeply about the environment, contrary to what some may believe," she said during a June committee meeting. "But, I also care about the social economic environment in my district and the people I represent here today."
Snyder – who co-sponsored House Bill 637, the most recent plan to derail RGGI – said her district shares "real borders" with West Virginia and is home to the largest producing coal plant in the world. She criticized DEP and the Wolf administration for insinuating that public support is on their side when her constituents weren't able to contribute to the public discourse.
"The DEP had virtual hearings. Well guess what? In the place where coal is mined, in the place where people are going to be out of jobs, they couldn't get online to participate in those public hearings because they don't have broadband access," she said. "To say that it was a fair process is incorrect."