PA Governor Race a Dead Heat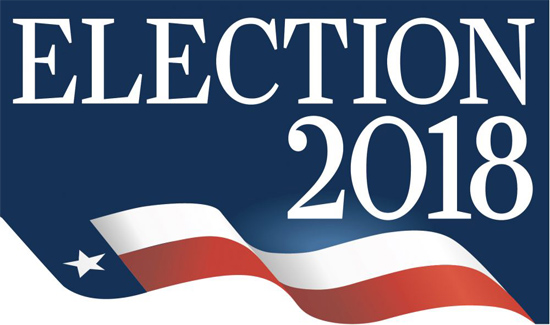 NEW POLL: Wolf 46% – Wagner 43%
Pennsylvania Governor's Race A Dead Heat
Independent Poll Shows Wagner Surging
The Commonwealth Leaders Fund, an independent third party group, released a poll this morning showing the 2018 Pennsylvania governor's race is neck and neck. The survey of 2,012 likely voters has the race at Wolf 46 – Wagner 43%.
Statewide General Benchmark August Topline View • 08.13.2018 – 08.15.2018
Q9. Governor Ballot: If the General Election for Governor were held today, would you vote for Democrat Tom Wolf or Republican Scott Wagner?
Attribute Overall Count Overall %
Tom Wolf 927 46.08%
Scott Wagner 872 43.34%
Other Candidate 56 2.78%
Undecided 157 7.79%
Total 2,012 100%
The full poll results can be found  https://commonwealthleaders.files.wordpress.com/2018/08/wagner-wolf-topline-08-2018.pdf
When you look at the issues most important to voters in this poll, there's no doubt why Scott Wagner is surging," said campaign spokesman Andrew Romeo. "Tom Wolf has pushed for record tax increases on hardworking Pennsylvanians while Scott Wagner has been there to stand in his way. Tom Wolf's failed economic policies lead to the largest disparity between national and state unemployment in nearly 40 years, while Scott Wagner is a proven job creator. And Tom Wolf has been a failure on public education and now has a plan that will either lead to drastic cuts for districts or crippling, broad based tax increases, while Scott Wagner has a plan to make record investments in students and teachers without raising taxes. The more Pennsylvanians see the contrast between the candidates on these major issues, the more gains Scott will make, and we're confident he will win in November."
ADDITIONAL TALKING POINTS ON THE POLL
This race has narrowed for multiple reasons, but the most important one is that Scott is one of the hardest working statewide candidates Pennsylvania has ever seen.
To date, Scott  has taken his message directly to the voters – participating in eight town hall meetings across the commonwealth.

Scott will continue to hold these events, as he believes that the more Pennsylvanians get a chance to hear his plans up close and in person, the more ground he will gain.

By contrast, Tom Wolf has retreated to a four corners strategy and is hiding from voters.

He knows he cannot defend his failed record, has no explanation for his new education plan that will result in either drastic cuts for districts or record tax increases, and he does not have the resolve necessary to run the type of grueling race that this will be as we head down the stretch.

This poll will make it clear to the Governor that he cannot stay in hiding for much longer.

And the more Wolf has to campaign and attempt to defend his failed record to Pennsylvanians, the better it is for Scott.
###