PA House Advances Bills to Protect Families, Provide Economic Recovery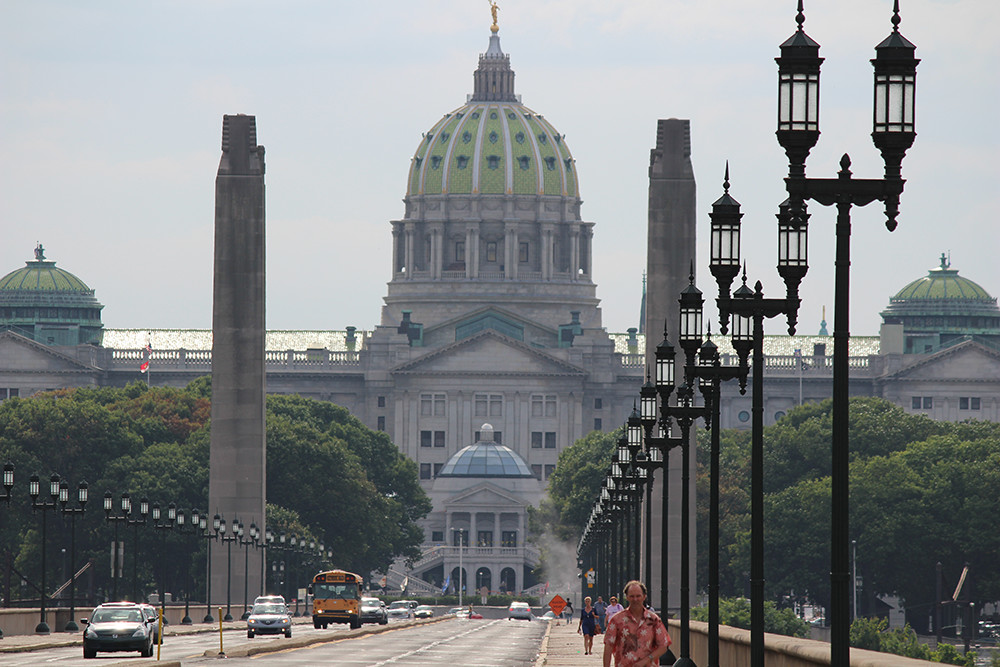 HARRISBURG – The Pennsylvania House of Representatives was in voting session from March 15-17, 2021, and the Republican Caucus continued advancing its priorities of providing for an economic recovery, protecting families and reforming government for the benefit of Pennsylvanians, Pennsylvania House Majority Leader Kerry Benninghoff (R-Centre/Mifflin) said Wednesday.
Work this week specifically focused on protecting families and providing for an economic recovery.
Action on protecting families:
Referring investigation of the Wolf administration's handling of COVID-19 in nursing homes to the House Government Oversight Committee.
Passed House Bill 103 to protect law enforcement by criminalizing intentionally or knowingly causing a law enforcement officer to come into contact with saliva or other bodily fluid by throwing, tossing or spitting the bodily fluid, the person would commit a criminal offense.
Passed House Bill 146—Markie's Law—to prohibit the parole board from prematurely releasing an inmate at the expiration of his minimum sentence if the inmate was convicted of a violent offense while incarcerated.
Passed House Bill 156 to amend the Tender Years Hearsay Act to permit the introduction of hearsay statements, made by children 16 years of age or younger, concerning violent or sexual offenses.
Passed House Bill 163 to criminalize "upskirting."
Passed House Bill 185 to increase penalties for those committing violent offenses against a person with a physical or intellectual disability.
"It is a core responsibility of state government to protect the health, safety and welfare of its citizens, especially the most vulnerable. The bills we passed this week provide additional protections for those who can least take care of themselves, are on the frontlines of keeping Pennsylvanians safe and are at risk of being taken advantage of," Benninghoff said. "By beginning an investigation of the Wolf administration's handling of COVID-19 in nursing homes, we are standing up for the population most affected by this virus and getting answers for the many Pennsylvania families who have lost loved ones in these facilities."
Action on providing for an economic recovery:
Passed House Bill 230 to provide for dynamic scoring of the fiscal impact of any proposed legislation that could have an impact in excess of $50 million upon request from a member of the Pennsylvania General Assembly.
The House Professional Licensure Committee, House Liquor Control Committee and House State Government Committee advanced bills to directly address the economic impacts of COVID-19 that could run in the coming weeks in the House.
"As we are hopefully emerging from the COVID-19 pandemic, we must also focus on how Pennsylvania's economy will recover and how we can guard against needless and drastic unilateral shutdowns in future emergencies," Benninghoff noted. "The economic recovery bills advanced this week will start the process of our legislative effort to provide hope for the workers, families and small businesses devastated by the economic impacts of this virus and over-broad and unilateral shutdowns."