PA House GOP Gets to Work: Announces Committee Chairs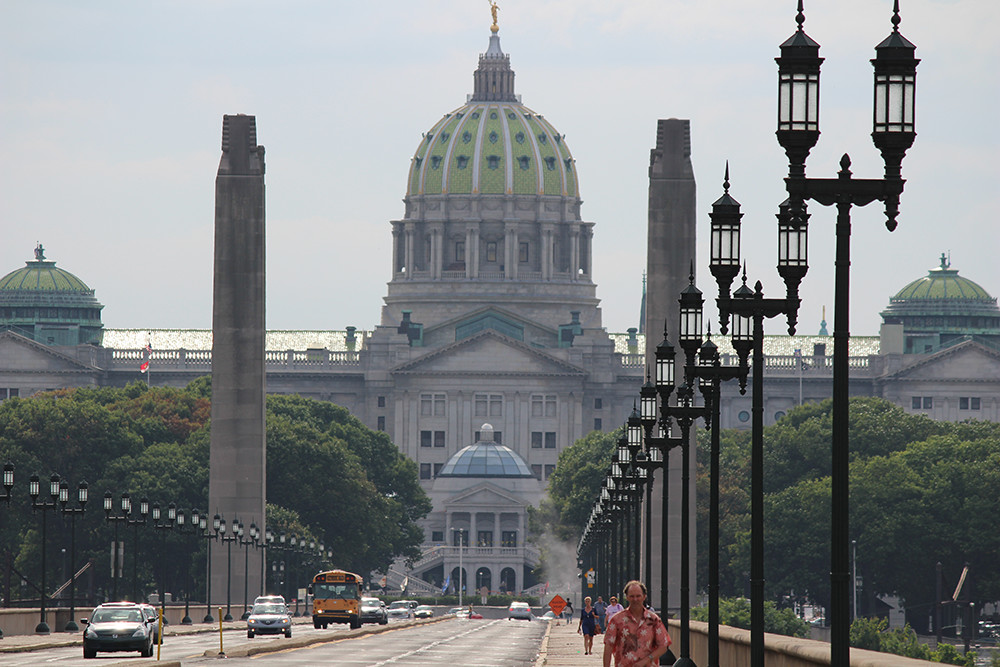 Republican Leader Bryan Cutler
100th Legislative District
Pennsylvania House of Representatives
Media Contact:  Jason Gottesman
717-512-0620
RepCutler.com / Facebook.com/RepBryanCutler
FOR IMMEDIATE RELEASE
January 26, 2023
House Republicans Refuse to Waste Another Minute; Committee Leaders Named
HARRISBURG – Continuing to lead efforts to get the House back to work and refusing to sit idly by on taxpayer time, the House Republican leadership team announced its committee chairs for the 2023-24 session.
"This process should have been completed on day one; however, Speaker Rozzi and his Democrat enablers refuse to complete even the most basic tasks expected of us by the taxpayers who elected us," Republican Leader Bryan Cutler (R-Lancaster) said. "This group of experienced policymakers represent varied regions of our Commonwealth and bring with them an unmatched wealth of experiences to help drive our committees forward, and positively impact Pennsylvania's future."
Committee chair positions are based on caucus seniority and members' individual areas of expertise, interests or background. The following members will serve as Republican committee chairs for the 2023-24 session.
Rep. Steve Mentzer (R-Lancaster) – Aging and Older Adult Services.
Rep. Dan Moul (R-Adams) – Agriculture and Rural Affairs.
Rep. Seth Grove (R-York) – Appropriations.
Rep. Lynda Schlegel Culver (R-Northumberland/Montour) – Children and Youth.
Rep. Joe Emrick (R-Northampton) – Commerce.
Rep. Jim Marshall (R-Beaver) – Consumer Affairs.
Rep. Jesse Topper (R-Bedford/Fulton) – Education.
Rep. Martin Causer (R-Cameron/McKean/Potter) – Environmental Resources and Energy.
Rep. Kate Klunk (R-York) – Ethics.
Rep. Keith Greiner (R-Lancaster) – Finance.
Rep. David Maloney (R-Berks) – Game and Fisheries.
Rep. Russ Diamond (R-Lebanon) – Gaming Oversight.
Rep. Kathy Rapp (R-Warren/Crawford/Forest) – Health.
Rep. Doyle Heffley (R-Carbon) – Human Services.
Rep. Tina Pickett (R-Bradford/Wyoming) – Insurance.
Rep. Rob Kauffman (R-Franklin) – Judiciary.
Rep. Ryan Mackenzie (R-Lehigh) – Labor and Industry.
Rep. Mindy Fee (R-Lancaster) – Liquor Control.
Rep. R. Lee James (R-Venango/Crawford) – Local Government.
Rep. Aaron Kaufer (R-Luzerne) – Government Oversight.
Rep. Carl Walker Metzger (R-Somerset) – Professional Licensure.
Rep. Brad Roae (R-Crawford/Erie) – State Government.
Rep. Donna Oberlander (R-Armstrong/Clarion) – Tourism and Recreational Development.
Rep. Kerry Benninghoff (R-Centre/Mifflin) – Transportation.
Rep. Rich Irvin (R-Franklin/Huntingdon) – Urban Affairs.
Rep. Mark Gillen (R-Berks) – Veterans Affairs and Emergency Preparedness.
Standing committees for this session must be finalized within the House operating rules; however, by announcing preliminary chairs now, the Republican Caucus can work proactively on issues, preparing legislation and organizing committee responsibilities.
"Since House Republicans believe continued delay of our chamber's organization is a detriment to our legislative function, these chairs will immediately begin working with staff, stakeholders, and the Shapiro administration to explore paths to move Pennsylvania forward so we can hit the ground running once Democrats want to join us in returning to work," Cutler concluded.
###