PA House Introduces Education Savings Accounts Bill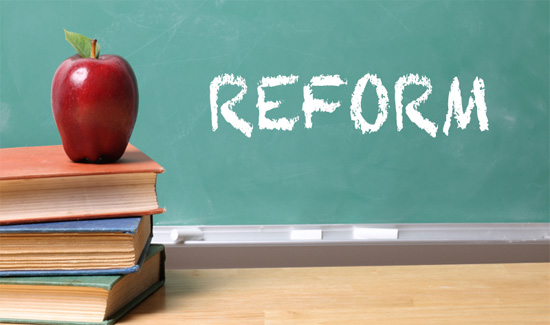 Empowers Parents of Children with Special Needs with Education Options
April 11, 2018, Harrisburg, Pa.—Families of children with special needs could soon get some much-needed help in accessing quality education options. This week, Rep. Judy Ward, along with 19 cosponsors, introduced House Bill 2228, which would offer education savings accounts (ESAs) to parents of students with special needs.
These accounts are funded and supervised by the state but controlled by parents who can use the funds to purchase a range of approved education services—such as tutoring, curriculum, speech therapy, or private school tuition—customized to their child's unique needs.
"When it comes to education, parents know best what their child needs to succeed," commented Nathan Benefield, vice president and COO for the Commonwealth Foundation. "This bill would allow families to access far more education options than those often available at their local public school."
Rep. Ward's bill would offer ESAs to families of students with an Individualized Education Program (IEP) who are currently attending a public school. The student must withdraw from their local school district to qualify for the ESA.  Participating families would receive 90 percent of the district's state funding on a per-student basis. The funding would be deposited into an account supervised by the Treasury Department.
Local education dollars would remain in the district, allowing the district to increase per-student expenditures for students who remain in public schools. These leftover funds more than compensate for a school district's fixed costs.
"ESAs are a win-win for families seeking better options for their children and for school districts, which retain significant funding for a student they no longer have to educate," continued Benefield.
Not only are ESAs a win for students and school districts, they're also popular with voters. Two-thirds of Pennsylvania likely voters support establishing ESAs, according to polling released this year by the Commonwealth Foundation.
(Poll: Pa. Voters Support Education Savings Accounts)
The state Senate is also working to bring ESAs to Pennsylvania families. Last year, state Sen. John DiSanto introduced Senate Bill 2, which would establish ESAs for families in the lowest-performing school districts in the state. To qualify for an ESA under SB2, a student must be enrolled in a district school with test scores in the bottom 15 percent statewide.
"It's encouraging to see lawmakers, now in both the House and Senate, prioritizing legislation to empower parents to customize their child's education," continued Benefield. "With thousands of students' educational futures at stake, there's no time to waste in acting on these life-changing policy solutions."
Commonwealth Foundation experts are available for comment. Please contact John Bouder 570-490-1042 or [email protected] to schedule an interview.
# # #
The Commonwealth Foundation transforms free-market ideas into public policies so all Pennsylvanians can flourish