PA House Members at Odds Over Proposed US/Canada/Mexico Trade Agreement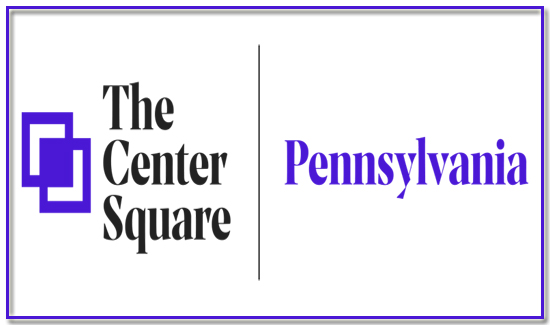 The fate of the USMCA, the trade agreement negotiated between the United States, Canada and Mexico, was not going to be decided Thursday on the floor of the Pennsylvania House of Representatives.
The responsibility for ratifying the USMCA lies, in fact, with the U.S. Congress in Washington. But what was being debated Thursday in Harrisburg was a resolution urging federal lawmakers to approve the trade deal negotiated by the Trump administration to replace NAFTA.
In what wound up being a party line vote, the Republican majority in the Pennsylvania House got its way, prevailing by a margin of 108-84 and sending a message to Washington that the Keystone State supports the deal.
House Minority Leader Frank Dermody, D-Cheswick, made an attempt to cut off consideration of the resolution before debate had even begun by making a motion to postpone the vote. After that motion failed, Dermody sought to contrast some of the provisions of the USMCA treaty with Pennsylvania's current $7.25 per hour minimum wage.
"You're about to put up votes for resolution that's sending manufacturing jobs abroad, and under a plan that guarantees some auto workers in Canada and Mexico $16 an hour," Dermody said. "The Democratic minimum wage plan proposed by Representatives [Patty] Kim and [Chris] Rabb, supported by Governor [Tom] Wolf is being stopped as I speak by the House Republicans in this room."
Dermody argued that consideration of the resolution should be postponed until Pennsylvania's minimum wage has been increased to $12 an hour. But his Republican counterpart, Majority Leader Bryan Cutler, argued that the point of ratifying the USMCA is to make the minimum wage argument irrelevant.
"We have jobs, jobs that are supported by this trade agreement that pay substantially more than minimum wage," Cutler said. "That should be what we should be getting workers into. That's where we should be directing our budgetary money, our training programs and encouraging people to get to those opportunities."
Rep. Greg Rothman, R-Camp Hill, said that the salary requirements in the USMCA for auto workers in Canada and Mexico are designed to prevent cheaper foreign labor from making it easy for companies in the U.S. to outsource production. Absent those minimums, he said, the existing wage disparities tend to cause American jobs to disappear.
"We want to bring the jobs back to the commonwealth of Pennsylvania," Rothman said. "And the way you do that is by making sure that our competitors, these foreign countries, don't have wages for $1 an hour, like they're paying in foreign countries, to make our sneakers that our children buy here. This trade agreement is going to keep the jobs here, bring the jobs back here."
But the minority chairman of the House Appropriations Committee, Rep. Matthew Bradford, D-Norristown, didn't see it that way. From his perspective, if the Pennsylvania Legislature was putting its support behind a $16 an hour minimum wage for foreign workers, whatever the reason, then it would only be fair to contemplate a wage hike for Pennsylvania's lowest-paid workers.
"One might argue, why we would allow ourselves to say, you know what, Tijuana and Toronto have $16 an hour, but we want to really fight for those $7.25 an hour jobs here in Pennsylvania. That's really what we want to attract," Bradford said. "One might think that absurd."