PA Lawmakers Graded on Commitment to Limited Government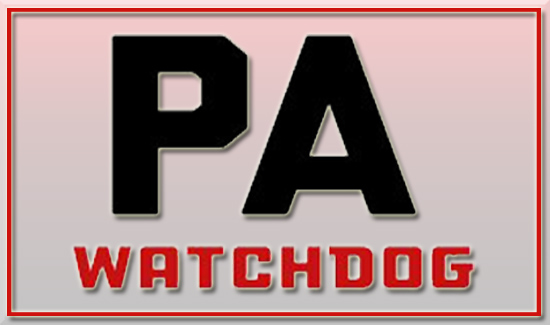 By David Lemery
Lawmakers use a variety of rhetorical flourishes to make themselves attractive to voters come election time. They may describe themselves as "tough on crime" or "fiscal conservatives" or any number of other descriptors.
For groups like the Pennsylvania chapter of Americans For Prosperity, it's better to look at how legislators actually voted than just trusting what they say. That's why AFP-PA has compiled an annual "legislative scorecard" where the group identified key pieces of legislation that align with or run counter to their priorities and then tallied how lawmakers acted on those bills.
AFP-PA, like its national parent organization, advocates for limited government, free market solutions and government accountability.
"This scorecard reflects our mission to advance policies that break barriers that stand in the way of Pennsylvanians realizing their potential," AFP-PA State Director Beth Anne Mumford said in a statement. "We need bold reforms that will help make Pennsylvania a state that empowers individuals with every chance to improve their lives and drive lasting impact in their communities."
The scorecard assigns letter grades to the individual lawmakers. Among the few to receive A+ grades in the 203-member Pennsylvania House of Representatives were Reps. Steven Bloom, Matt Gabler, Daryl Metcalfe, Kristin Phillips-Hill, Brad Roae, Frank Ryan, Paul Schemel and Ryan Warner. In the 50-member Senate, A+ grades went to Sens. John DiSanto, John Eichelberger, Scott Hutchinson and Patrick Stefano.
Ryan, a Republican from Palmyra and a CPA, embraced the rating from AFP-PA.
"The Americans for Prosperity recognition as an A+ means a great deal to me," he said in a statement. "It's the cooperative understanding that our role in government is to work with business, workers and consumers rather than government working against us. I am honored by the recognition."
A few more House lawmakers received "A" ratings from AFP-PA, including Reps. Russ Diamond, Cris Dush, Keith Gillespie, Seth Grove, Rob Kauffman, Dawn Keefer, Fred Keller, Kate Klunk, Jerry Knowles, Ryan Mackenzie, David Maloney, John McGinnis, Carl Metzgar, Kathy Rapp and Will Tallman. Sen. Camera Bartolotta was the only member of her chamber to earn an "A."
The 27 combined legislators to receive either an "A+" or "A" on the scorecard amounted to about 10 percent of the total size of all seats in the House and Senate. At the other end of the range, 102 lawmakers received an "F" from AFP-PA, about 40 percent.
Some of the notable bills that AFP-PA tracked included:
• Rep. Grove's HB861, which would have invalidated a number of local labor ordinances that create a patchwork of regulations across the state
• Rep. Keefer's HB1237, which would have created an enhanced review process for any regulation with a financial impact of $1 million or more per year.
Mumford said she hoped the scorecard would be an important source of information for Pennsylvanians.
"This scorecard is a tool that equips Pennsylvanians to drive that conversation with their neighbors and lawmakers in 2019 and beyond," she said.