PA Legislative Redistricting Commission Members Announced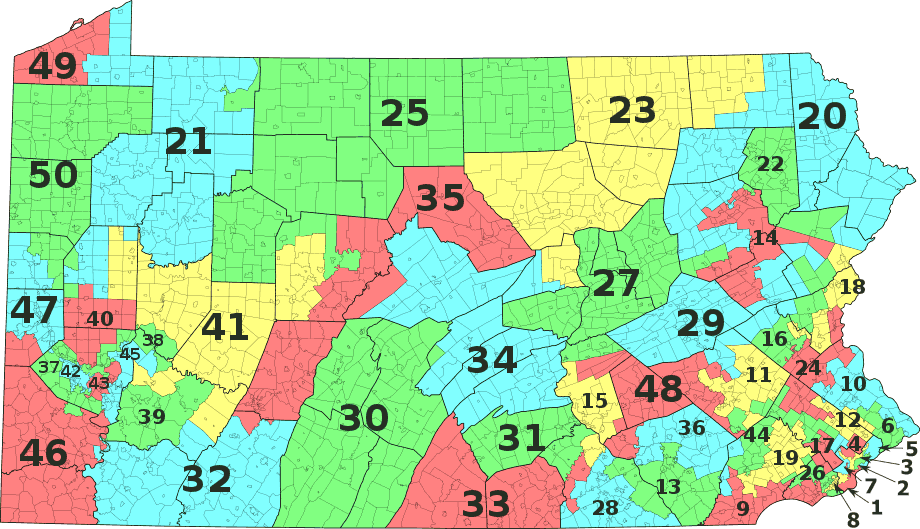 HARRISBURG – Pennsylvania's process of adjusting state legislative districts is officially underway after Republican leaders in the Legislature formally announced their appointments to the Legislative Reapportionment Commission.
Today, Speaker of the House of Representatives Bryan Cutler (R-Lancaster) and Senate President Pro Tempore Jake Corman (R-Centre) announced the appointments of Sen. Kim Ward (R-Westmoreland) and Rep. Kerry Benninghoff (R-Centre/Mifflin), majority leaders of the Senate and House respectively; and Sen. Jay Costa (D-Allegheny) and Rep. Joanna McClinton (D-Philadelphia), minority leaders of the Senate and House respectively, to the commission as is required by the Pennsylvania Constitution.
The Pennsylvania Constitution requires that following the federal decennial census, the commission shall be constituted for the purpose of reapportioning the Commonwealth. The commission is made up of majority and minority leaders of both the Senate and the House, and then a fifth member to serve as a chair is selected by the commission members.
"For Pennsylvanians to trust in the results of the redistricting process, we must ensure every step is as transparent as possible," Cutler said. "Today's announcement marks the starting point and allows for maximum time to collect public input on district lines for the next 10 years."
"While potential delays in the results of the federal census are widely reported due to the COVID-19 pandemic, we cannot wait in establishing our processes here in Pennsylvania," Corman added. "Our reapportionment process has a long history of bipartisan compromise and I look forward to seeing the voices of Pennsylvanians reflected fairly in our district lines."
The Legislative Reapportionment Commission works strictly on legislative districts for the Pennsylvania General Assembly. Congressional redistricting is completed in a separate process.
The U.S. Census Bureau recently announced final results may not be available until the fall of 2021.
                                                                           ###

Editor's Note: An earlier version incorrectly listed Sen. Costa as a Republican.