PA Over-65 Vaccination Rates Remain Among the Worst in the Nation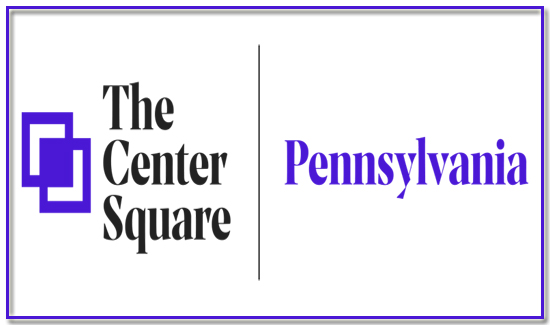 (The Center Square) – Despite an influx of COVID-19 vaccines to Pennsylvania over the past month, the rate of residents 65 and older fully immunized still ranks near the bottom of all 50 states, according to federal data.
The federal Centers for Disease Control and Prevention shows 47.1% of residents 65 and older are fully vaccinated – tying the state with Alabama for second to last in the nation. Hawaii ranks at 50th with just 47% of its seniors fully immunized.
It's a problem the General Assembly hears about often from their constituents, but some members say little can be done now to address the issue because of the time lost to the department's "wait and see" approach adopted early in its vaccination effort.
Rep. Chris Quinn, R-Media, told The Center Square on Thursday his residents call his office crying and begging for help getting an appointment. He blamed the administration's insistence on "acting in a vacuum" and shutting the Legislature out of any decision-making.
"It's just not fair," he said. "It's not fair to any of our seniors."
The COVID-19 Vaccine Task Force, he said, has implemented common sense measures to improve the state's efforts since Wolf formed it in early February.
"But if you really think about it, that's sort of after the fact," he said. "After they've botched it, now they're allowing people to chime in."
The Department of Health told The Center Square on Tuesday that its records show up to 81% of residents 65 and older have received at least one dose of the vaccine. It also pointed to CDC records that show the state ranks fifth in the nation for number of doses administered to seniors.
A second statistic that ranks the state 42nd in the country for doses administered per 100,000 seniors is impacted by Pennsylvania's large share of older residents, spokesperson Maggi Barton said.
"While we will continue through the vaccination plan to ensure all Pennsylvanians are eligible for the vaccine by April 19, we will continue to vaccinate seniors," she said.
Quinn said older residents struggled to get appointments in the early months of the state's vaccination rollout, despite their priority status, because of logistics and the state's decentralized approach.
"People without internet access and people that were not tech savvy were at an extreme disadvantage in trying to schedule an appointment," he said.
The state's plan became more complicated when the CDC expanded the eligibility for Phase 1A in mid-January to include residents 65 and older and those with preexisting conditions that ranged from cancer to obesity to diabetes. The change in policy widened the pool of eligible residents to about 4 million, but the federal government was still only sending weekly shipments of about 200,000 doses.
In February, the department ordered that vaccine providers set up phone lines, in addition to online scheduling systems, to aid eligible residents in securing appointments. Those that didn't follow suit risked a cut to their weekly supply.
But Quinn doesn't think these changes made much of a difference. Rather, it's the slow uptick in supply, he said. When President Joe Biden took office on Jan. 20, states received about 11 million doses a week – a number that's more than doubled to 28 million as of Tuesday.
"It's because of an excess in vaccines," Quinn said. "It's got nothing to do with our government and what Gov. Wolf has been able to do for us."
Acting Secretary of Health Alison Beam said repeatedly that many of the challenges the state faced in implementing its vaccination plan were the result of limited supply. It's why the department decided against setting up a centralized registration system that would create a waiting list, much like other states implemented in December and January.
Critics argue the department fell back on the excuse too often and figured the complaints would disappear once supply caught up with demand.
"I wouldn't disagree with that," Quinn said, though with the caveat that he's not on the task force or privy to the decisions made about distribution efforts. "I wasn't on the inside."
The Center Square reached out to all four legislative members of the task force, but did not receive an immediate response.
Staff Reporter
Christen Smith follows Pennsylvania's General Assembly for The Center Square. She is an award-winning reporter with more than a decade of experience covering state and national policy issues for niche publications and local newsrooms alike.