PA Police Spending 20th Highest in Nation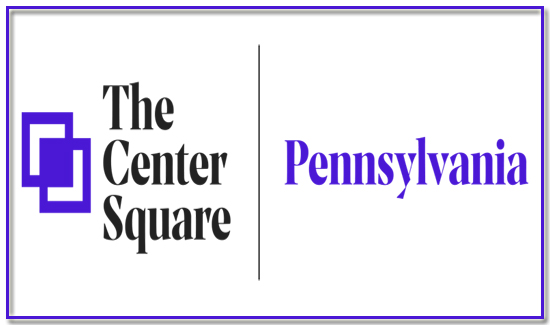 (The Center Square) – Amid calls to defund or reform police agencies, Pennsylvania is the 20th highest-spending per capita state in the United States on police and corrections, according to a new report.
MoneyGeek, a personal finance website, analyzed the U.S. Census Bureau's 2018 data to determine how much money each state spent on policing and corrections and ranked the states based on per capita spending and proportion of state and local spending. It gave Pennsylvania a score of 45.1 for its $7.746 billion in police and corrections expenditures, which amounts to 5.11% of total spend and $605 per capita.
Recent marches, protests and polls have indicated that many Pennsylvanians want to see changes in law enforcement, including regarding funding. A Justice Action Network/Public Opinion Strategies
September 2019 poll
 found that 68% of voters believe the state's criminal justice system "needs significant improvements" while 26% believe it "is working pretty well as it is." Some groups, such as the American Friends Service Committee and Black Lives Matter, have called for "defunding the police."
At the same time, Pennsylvania State Police reports that the number of municipalities that depend on the department to provide them with full-time police service has increased from 1,266 in 2013 to 1,297 in 2020. About two-thirds of Pennsylvania communities depend on the Pennsylvania State Police for either full-time or part-time support, according to Gov. Tom Wolf's proposed 2020-21 budget.
"Failing to sufficiently fund the state police would create a budget crisis, which could cause the canceling of future cadet classes and changes to our current operating posture and police business practices," Pennsylvania State Police Communications Director Ryan Tarkowski said in an email. "The result would be additional strain on our existing troopers, a greater reliance on overtime, increased response times, and a reduction in services – potentially negatively impacting public safety."
Pennsylvania legislators have supported gradually removing the Motor License Fund's support of the Pennsylvania State Police, which leaves a budgetary gap, Tarkowski said. Gov. Tom Wolf proposed in the 2020-21 budget that every municipality in the commonwealth that receives policing support from the Pennsylvania State Police be assessed a fee based on station coverage costs, population, income and whether the needed police coverage is full-time or part-time.
Pennsylvania's Office of Performance Through Excellence, which was established in 2018, is using Lean management tactics with the department to make sure services are efficient, Tarkowski said.
Pennsylvania legislators passed House bills 1841 and 1910 earlier this year that mandated that previous employers of law enforcement agency candidates release the individual's past employment information and that police officers and minor judiciary receive training to recognize the signs of child abuse. Legislators are now considering probation reform measures with House Bill 1555 and Senate Bill 14, which they have developed over past legislative sessions.
"These reforms can help reduce caseloads, shut the revolving door of incarceration, and produce millions of dollars in savings," Jessica Barnett, senior policy analyst at the Commonwealth Foundation, told The Center Square via email, regarding the legislation currently under consideration. "Lawmakers should push probation reform past the finish line and continue to evaluate criminal justice best practices, including where to effectively invest resources. Enhanced public safety and smart, fair reform go hand-in-hand."
She said legislators are also exploring reform of probation and parole, juvenile justice and compassionate release for elderly inmates.