PA Ranks 22nd in State Prosperity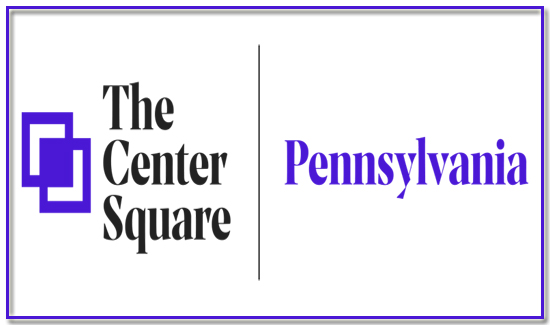 The Center Square) – Pennsylvania came in 22nd highest in the second annual U.S. Prosperity Index from the Legatum Institute, based on growth, economic performance and quality-of-life indicators among the 50 states and the District of Columbia.
The analysis ranks the states and Washington, D.C., using 11 pillars of prosperity, including "Inclusive Societies" and "Personal Freedom." Pennsylvania ranked 21st on "Safety & Security," first on "Business Environment" and 12th in the education category.
Prior to the coronavirus pandemic, prosperity had been on the upswing for 10 years in all states, with the exception of Alaska, the Legatum Institute report found. But the increase in prosperity was uneven, with northern states doing better than those in the South, according to the analysis.
The last 10 years marked the longest period of economic expansion in U.S. history, researchers said, with most states becoming more efficient and competitive and building up their financial reserves.
—State Rankings on 2020 Prosperity Index Indicators
| | | | | | | |
| --- | --- | --- | --- | --- | --- | --- |
| State | Overall Prosperity | Inclusive Societies | Safety & Security | Personal Freedom | Business Environment | Education |
| Massachusetts | 1 | 3 | 9 | 2 | 3 | 1 |
| Connecticut | 2 | 2 | 6 | 1 | 13 | 6 |
| Minnesota | 3 | 7 | 14 | 22 | 16 | 7 |
| New Hampshire | 4 | 6 | 2 | 7 | 9 | 5 |
| Washington | 5 | 11 | 29 | 11 | 14 | 11 |
| Utah | 6 | 4 | 17 | 6 | 8 | 15 |
| District of Columbia | 7 | 18 | 51 | 3 | 4 | 4 |
| Vermont | 8 | 5 | 3 | 8 | 27 | 3 |
| New York | 9 | 29 | 11 | 16 | 2 | 21 |
| Colorado | 10 | 13 | 35 | 12 | 5 | 9 |
| New Jersey | 11 | 21 | 5 | 13 | 28 | 2 |
| Wisconsin | 12 | 9 | 15 | 29 | 10 | 16 |
| North Dakota | 13 | 15 | 18 | 17 | 34 | 24 |
| Iowa | 14 | 8 | 10 | 14 | 41 | 14 |
| Maryland | 15 | 22 | 34 | 18 | 25 | 10 |
| Nebraska | 16 | 12 | 19 | 30 | 19 | 13 |
| Rhode Island | 17 | 10 | 7 | 4 | 39 | 25 |
| Maine | 18 | 1 | 1 | 10 | 31 | 22 |
| Virginia | 19 | 19 | 12 | 35 | 18 | 8 |
| Delaware | 20 | 28 | 27 | 34 | 24 | 31 |
| Illinois | 21 | 24 | 32 | 9 | 7 | 19 |
| Pennsylvania | 22 | 32 | 21 | 23 | 1 | 12 |
| Oregon | 23 | 16 | 24 | 20 | 45 | 30 |
| Hawaii | 24 | 14 | 20 | 19 | 51 | 34 |
| Wyoming | 25 | 23 | 8 | 15 | 40 | 17 |
| California | 26 | 34 | 38 | 25 | 35 | 40 |
| Idaho | 27 | 17 | 4 | 33 | 29 | 38 |
| South Dakota | 28 | 27 | 16 | 42 | 32 | 26 |
| Michigan | 29 | 25 | 31 | 27 | 26 | 18 |
| Florida | 30 | 40 | 36 | 21 | 38 | 29 |
| North Carolina | 31 | 39 | 33 | 44 | 17 | 32 |
| Montana | 32 | 20 | 23 | 28 | 20 | 28 |
| Indiana | 33 | 31 | 28 | 31 | 11 | 23 |
| Kansas | 34 | 35 | 37 | 24 | 12 | 27 |
| Ohio | 35 | 33 | 25 | 46 | 21 | 20 |
| Texas | 36 | 43 | 39 | 45 | 15 | 41 |
| Missouri | 37 | 42 | 43 | 49 | 6 | 33 |
| Georgia | 38 | 48 | 30 | 51 | 23 | 35 |
| Arizona | 39 | 36 | 40 | 32 | 42 | 43 |
| Alaska | 40 | 30 | 47 | 26 | 48 | 44 |
| Tennessee | 41 | 41 | 44 | 48 | 22 | 36 |
| South Carolina | 42 | 44 | 46 | 43 | 37 | 37 |
| Kentucky | 43 | 37 | 22 | 37 | 30 | 39 |
| New Mexico | 44 | 38 | 49 | 5 | 43 | 51 |
| Alabama | 45 | 46 | 42 | 47 | 33 | 47 |
| Nevada | 46 | 51 | 50 | 39 | 49 | 50 |
| West Virginia | 47 | 26 | 13 | 40 | 50 | 49 |
| Oklahoma | 48 | 49 | 41 | 41 | 36 | 42 |
| Louisiana | 49 | 50 | 48 | 36 | 46 | 48 |
| Arkansas | 50 | 47 | 45 | 50 | 47 | 45 |
| Mississippi | 51 | 45 | 26 | 38 | 44 | 46 |
Source: Legatum Institute's 2020 Prosperity Index