PA Revenue Up, Governor Wants to Spend It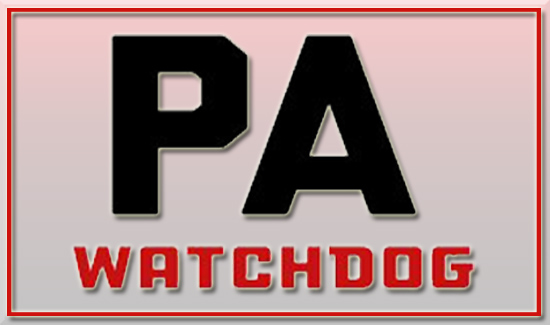 Not quite halfway into Pennsylvania's 2018-19 budget year, state government is enjoying a surplus of more than $260 million as revenue collections have come in much higher than anticipated thanks to a strong economy.
But according to Randy Albright, the budget director for the administration of Democratic Gov. Tom Wolf, a good portion of that surplus will need to be directed to supplemental appropriations bills – meaning additional actions by lawmakers to authorize agencies to spend the money. Whatever remains after those actions, Albright said this week, will go toward the state's "rainy day fund."
Replenishing the rainy day fund is important, Albright said during a news conference where he reviewed the state's fiscal standing, because sooner or later there will be an economic downturn that will force the state to dip into it.
"We are in already a period of almost unprecedented sustained economic growth since the Great Recession," he said. "History tells us that can't go on forever. At some point there is likely to be, if not a recession, an economic slowdown. We need to prepare for that. But the good news as we stand in front of you today is at least that forecast is far enough out in the future that we don't believe it will directly impact either the current year or the proposed budget year."
Albright's generally sunny view of the current year and next year's fiscal picture at least somewhat clashes with a recent report from Pennsylvania's Independent Fiscal Office. In that document, the IFO predicted a budget shortfall of up to $1.7 billion in the 2019-20 fiscal year.
Albright remarked on the IFO report, saying the office had done a "fair job," but he said his office's projections aren't quite as dire.
"I know they itemized a list of mandatory spending," he said. "We certainly acknowledge much of that list. But I would have to say that overall, we're much more optimistic about how the proposed budget year is shaping up and our view of what will be necessary to fully fund the state's obligations."
Nathan Benefield, vice president and chief operating officer of the nonprofit Commonwealth Foundation, attended Albright's session and saw some positives but also some negatives from the administration's presentation.
"There will be cost overruns requiring 'supplemental appropriations' in the Departments of Human Services and Corrections," he noted. "In other words, spending will be higher than the General Assembly approved in June 2018. While the budget may still be balanced thanks to tax revenue growth, this isn't good fiscal practice."
Benefield also took issue with the Wolf administration's persistence in pushing for a severance tax on natural gas and questioned the state's renewed enrollment of beneficiaries in the revived "general assistance" program, which offers cash to qualifying Pennsylvania residents.
"While the Supreme Court ruled that 2012 law violated constitutional requirements on original intent of legislation, they didn't order the governor to restart the program; that was Gov. Wolf's decision," he said. "While the administration estimates the program will cost 'only' $25 million next year, the Department of Human Services should focus on connecting individuals with the resources they need to become independent, instead of celebrating when more people can enroll in welfare."
Among the elements of Albright's presentation that Benefield looked upon more favorably were segments that focused on keeping government spending as restrained as possible and renewed focus on pension reform.
"We may differ in the way to achieve a better tax climate, but there is general agreement our corporate tax structure makes Pennsylvania uncompetitive," Benefield said. "The recent Tax Foundation report outlines ideas to make Pennsylvania more attractive to businesses."
Albright concluded his presentation by announcing his retirement from government service. He and Wolf introduced Albright's replacement, Jennifer Swails, who is currently fiscal management director for the Pennsylvania Department of Human Services.