PA Senate Committee Passes Major Education Reform Bill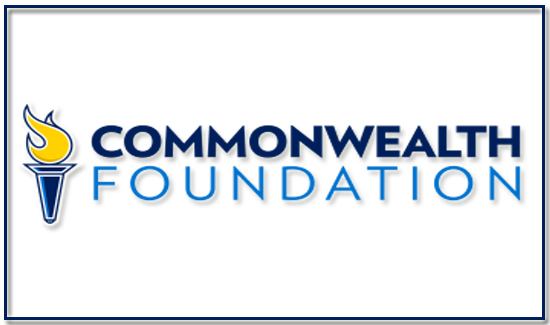 May 22, 2018, Harrisburg, Pa.—Every student deserves an education that best fits his or her unique needs. But this vision of education equality is beyond the reach of thousands of Pennsylvania families. That's why the Senate Education Committee today passed Senate Bill 2, sponsored by Sen. John DiSanto, which would offer education savings accounts (ESAs) to students in low-achieving schools.
ESAs are an education choice program empowering parents to customize their child's schooling using an account funded by the state. Under SB 2, students in schools performing in the bottom 15 percent statewide would be eligible for ESAs. The parent-controlled, state-supervised accounts can be used to purchase a range of education services—including tutoring, therapy, curriculum, and private school tuition—customized to students' individual needs.
"Kids trapped in poor-performing schools deserve immediate access to better education options," commented Charles Mitchell, president and CEO of the Commonwealth Foundation. "Education savings accounts are a long-overdue lifeline which recognizes one size does not fit all when it comes to education. Parents know best what their child needs to succeed, and this legislation empowers families with choice."
In April, the state House introduced its own ESA legislation, HB 2228, sponsored by Rep. Judy Ward. Rep. Ward's bill would offer ESAs to students with special needs.
Two-thirds of Pennsylvania likely voters support education savings accounts, according to polling, with majority support across party lines and among all demographics.
How Education Savings Accounts Work Under SB 2:
Who? The accounts are controlled by the parents or guardians of a school-age child living within the boundaries of any school with PSSA scores in the bottom 15 percent of schools statewide. Families qualifying for ESAs must first withdraw their child from public school. Children are not eligible for an ESA if they receive a tax credit scholarship.
What? A percentage of the state's per-pupil education subsidy is deposited into an account administered by the state Treasury. The percentage is determined by a formula accounting for transportation costs and special education needs. For students without special needs, the average ESA would receive a $6,227 deposit, or about 94 percent of the state per-pupil subsidy, according to 2016-17 figures. These funds could be used for a variety of education-related expenses, including tuition and fees at private schools, personal tutoring, and services for children with special needs.
Where? Pennsylvania's low-achieving schools are currently found in 44 counties and enroll more than 200,000 students. The state Department of Education would annually update a list of schools accepting ESA funds.
When? Each year, parents or guardians would submit a one-page ESA application. If approved, funds will be deposited in the account each quarter. Unused money would roll over each year for future educational expenses, provided the child remains in the program. Money remaining in the account could be used for higher education expenses for up to two years after high school graduation.
Cost? ESAs do not impose an additional cost on families or the state. In fact, they save tax dollars by educating children with just 94 percent of the current state subsidy per student. Additionally, local education dollars for ESA students will remain in the district. That means ESAs could result in significantly higher per-pupil spending. In Harrisburg City School District, for example, per-student funding was $18,846 in 2016-17. If 10 percent of students withdrew from Harrisburg schools and used ESAs, the district would then have $20,306 available to spend per pupil.
"ESAs are a win for students and for schools," continued Mitchell. "Students would no longer be relegated to a poor-performing school simply because of their ZIP code. Meanwhile, ESAs would allow public schools to decrease class sizes and spend more money per student.
"We applaud the Senate Education Committee for moving this legislation and urge the full Senate to pass the bill. There's no time to waste in bringing life-changing options to students who need them most."
Click here for more information on ESAs, including a searchable list of schools eligible for ESAs under SB 2.
Commonwealth Foundation experts are available for comment. Please contact John Bouder at 570-490-1042 or [email protected] to schedule an interview.
# # #
The Commonwealth Foundation transforms free-market ideas into public policies so all Pennsylvanians can flourish.
If you would rather not receive future communications from Commonwealth Foundation, let us know by clicking here.
Commonwealth Foundation, 225 State Street Suite 302, Harrisburg, PA 17101 United States