PA Tax Revenue Estimates Down $150 Million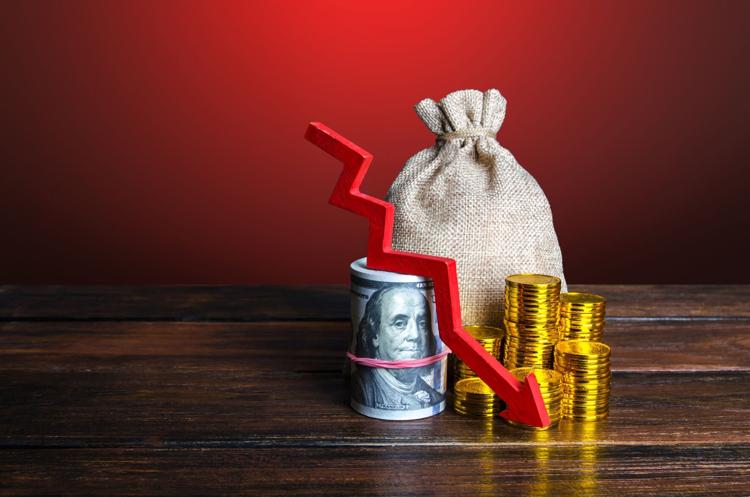 (The Center Square) – With the state budget finalized and federal student loan changes announced, Pennsylvania's Independent Fiscal Office revised its revenue estimates for the general fund down by about $150 million for fiscal year 2022-23.
The revised estimates show a $100 million increase from the sales tax. However, those gains were outweighed by a $90 million decrease from the corporate net income tax and a $128 million decrease from personal income taxes.
The IFO estimate does not include the impact of changes to the law, such as the rate reduction for the corporate net income tax. Due to the passage of Act 53, the CNIT will fall from 9.99% to 8.99% in 2023 and will be lowered to 4.99% by 2031.
Separately, the IFO expects CNIT revenues to fall even more than its $90 million estimate.
"This provision is projected to reduce FY 2022-23 CNIT revenues by $110.3 million," the report noted. Other changes related to the CNIT are projected to increase the estimate by $38 million, though, which could lessen the lost revenue.
Act 53 also created a refundable personal income tax credit for Pennsylvanians who receive a federal child and dependent care tax credit. "This provision is projected to reduce FY 2022-23 PIT withholding revenues by $12.1 million and increase PIT refunds by $36.4 million," the report noted.
Those types of tax credits add complexity and don't always benefit the neediest Pennsylvania families, as The Center Square previously reported. Poor or working-class families are more likely not to file a tax return and miss out on the benefits of tax credits.
Revenues from personal income tax withholding will also fall $45 million due to a provision in Act 54 that requires an annual transfer from PIT to the Election Integrity Restricted Account.
IFO estimates tend to be more conservative. In the last fiscal year, revenues were 11% above expectations, as The Center Square previously reported. That improvement was driven by surges in tax revenue as the economy began to recover from the pandemic.
Staff Reporter
Anthony Hennen is a reporter for The Center Square. Previously, he worked for Philadelphia Weekly and the James G. Martin Center for Academic Renewal. He is managing editor of Expatalachians, a journalism project focused on the Appalachian region.