PA Townships Demand Action on Volunteer Fire, EMS Crisis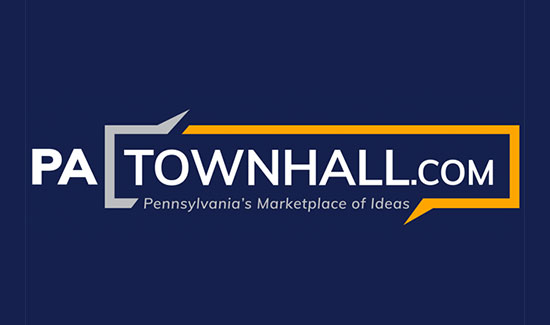 Township officials across the state passed a resolution today demanding that Gov. Tom Wolf call a special legislative session to address the volunteer crisis affecting local fire and emergency management services (EMS).
The resolution was unanimously adopted during the business session of the 96th Annual Educational Conference of the Pennsylvania State Association of Township Supervisors (PSATS), which took place April 22-25 in Hershey.
PSATS President Shirl Barnhart kicked off discussion about the volunteer firefighter crisis by calling attention to the problems that township supervisors face in keeping their residents safe and protected at a time when volunteers are dwindling and costs are soaring.
In recent decades, he said, volunteers at fire companies have dropped from 300,000 strong in the 1960s and '70s to below 50,000 today, a sobering statistic that threatens the volunteer model for providing this vital public safety service.
"If state and local governments don't find a way to recruit and retain these very necessary volunteers, communities will be forced to pay nearly $10 billion a year for fire service, according to figures cited by the state fire commissioner," Barnhart, a supervisor and volunteer firefighter in Morgan Township, Greene County, said.
He ended his address by requesting that the governor call a special session of the legislature to act immediately on the volunteer fire crisis.
"We have been dealing with the crisis involving fire and EMS for too long," he said. "It's time that our hard-working fire companies and volunteers receive the attention and recognition they deserve from Harrisburg.
"This is not to distract from the current opioid crisis . . . it is related," Barnhart continued. "We are talking about the need for first responders. They are the front lines of the opioid battle, and we can't afford to lose any more foot soldiers if we are going to be able to respond to overdose calls."
In other resolutions enacted to guide the association's legislative priorities, the more than 3,000 officials at the conference stood united in their belief that the government closest to the people is the most efficient and responsive.
"In study after study, when people are asked which level of government they trust the most, local government is the winner, not by a little bit, but by a lot," PSATS Executive Director David M. Sanko said. "In fact, the closer the level of government to the people, the more confidence they have."
A recent poll by Susquehanna Polling and Research, for example, found that 71 percent of Pennsylvanians believe that the government closest to the people governs best.
While bureaucracies, gridlock, and partisan bickering in Washington and Harrisburg have left the public jaded, Sanko said, people continue to trust their local officials because they are accessible.
Yet, decisions made in Washington and Harrisburg continue to threaten the existence of townships and other local governments, he said.
"Harrisburg and Washington are trying to balance their budgets on our backs by pushing more and more unfunded mandates in our direction and forcing us to increase taxes," he said.
He cited the burdensome and costly commercial requests that townships are saddled with through the unintended consequences of the state's Right-to-Know Law, as well as the billions of dollars in stormwater mandates from the U.S. Environmental Protection Agency as examples of unfunded state and federal mandates placed on townships.
He also pointed to a proposal in Gov. Tom Wolf's budget to include a $25 per person tax on municipalities that rely on State Police for primary coverage, a plan that concerns many PSATS members.
"Sure, $25 doesn't seem like a lot of money, especially when you're talking about public safety, but where will it stop? 100, 200, 300 dollars per person?" he asked. "And what will happen when the state decides to charge all communities, even those with local police, for other State Police services like the crime lab, the helicopter, or the fire marshal?"
Instead of continuing to hit local governments with unfunded mandates, Sanko said, state leaders should be providing help — in the way of relief and legislation — to tackle real problems facing communities, such as boosting volunteerism in local fire departments.
The barrage of federal and state mandates, both proposed and in effect, threaten to push local government onto a fast track to fiscal distress, Sanko said.
"When you start adding them all up," he said, "a couple billion for stormwater, a couple hundred million for police services, more billions for fire services, it gets kind of scary."
Sanko urged lawmakers in Harrisburg and Washington to remember that local government is a cornerstone of our nation's democracy and, as such, its survival requires unity rather than acrimony and all levels of government working together as partners instead of adversaries.
"Federal and state officials need to value and appreciate their municipal partners," he said, "and realize that certain services, like land use planning and community safety, are best provided at the local level. The days of treating local government like a giant ATM machine need to end."
In addition to discussing these and other legislative priorities of the association, conference attendees heard from Sen. Pat Browne, chair of the Pa. Senate Appropriations Committee; Rep. Dave Reed, Pa. House Majority Leader; Secretary of Health Dr. Rachel Levine; Kim Bracey, executive director of the Governor's Center for Local Government Services; and other state cabinet-level officials during the three-and-a-half-day event. Keynote speakers included Daniel Rodriguez, former New York City police officer and 9/11 survivor, and Col. Arthur J. Athens, U.S. Marine Corps (Ret.), director of the James B. Stockdale Center for Ethical Leadership at the U.S. Naval Academy.
Township officials also attended their choice of close to 80 workshops and elected the following officers to a one-year term:
President — Bill Hawk, supervisor of Lower Paxton Township, Dauphin County
First Vice President — Marvin Meteer, supervisor of Wyalusing Township, Bradford County
Second Vice President — "A.J." Boni, supervisor of Perry Township, Fayette County
Secretary-Treasurer — John "Jay" Wilkes Jr., supervisor of Jackson Township, Luzerne County
Assistant Secretary-Treasurer — Anna Swailes, supervisor of Metal Township, Franklin County
Attendees also elected two members to the Association's Executive Committee:
Kathy A. Rader, supervisor of Upper Macungie Township, Lehigh County
H. Scott Russell, supervisor of East Hempfield Township, Lancaster County
The Pennsylvania State Association of Township Supervisors represents Pennsylvania's 1,454 townships of the second class and is committed to preserving and strengthening township government and securing greater visibility and involvement for townships in the state and federal political arenas. Townships of the second class cover 95 percent of Pennsylvania's land mass and represent more residents — 5.5 million — than any other type of political subdivision in the commonwealth.