PA Will Publish Business Wavier List – Eventually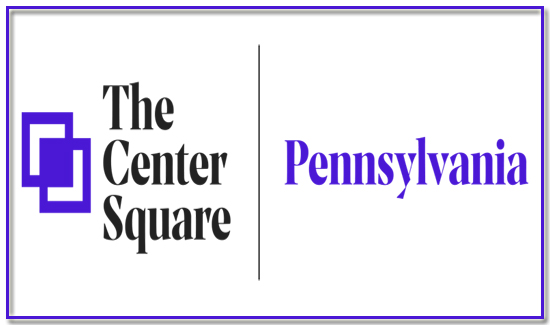 (Publishers Note:  We are now seven weeks in the the "mandatory" business closure with no transparency regarding the wavier process having been provided by the Wolf Administration, nor has a list of the businesses granted waviers been released.  Given sections of the commonwealth are to begin "re-opening" May 8th, by the time the list is published (if ever) it will have become completely irrelevant.)
(The Center Square) – Pennsylvania officials said Thursday the state will release detailed information about the 42,000 businesses that applied for shut down exemptions, eventually.
The Department of Community and Economic Development (DCED) continues sorting through its waivers as it compiles a long-requested list of which businesses were approved and which were denied during the exemption window that closed April 3.
"We've been going through that list for the last two weeks as a quality control to make sure the right decisions were made," DCED Secretary Dennis Davin said. "We want to make sure when the list is out … that it's good quality information that we provide. I can't give a time frame of when right now, but we are doing the best we can."
Davin's comments came during a joint hearing of the Senate committees on Community, Economic and Recreational Development and Veterans Affairs and Emergency Preparedness regarding the state's response to the coronavirus pandemic.
Gov. Tom Wolf ordered all nonessential businesses to close effective March 23 in order to slow the spread of COVID-19, which has sickened more than 37,000 residents and killed over 1,400 others. The decision met with backlash from legislative Republicans and the business community at large whom all described the restrictions as the most aggressive and onerous in the region – if not the entire country – and urged the governor to reconsider.
Many groups, including the Pennsylvania Chamber of Business and Industry, encouraged the administration to align its closing guidelines with those drafted by the Cybersecurity and Infrastructure Security Agency (CISA). Secretary of Health Dr. Rachel Levine has said, repeatedly, that the list is not restrictive enough to temper the state's coronavirus outbreak – the fifth worst in the country.
Critics say the administration's closing guidelines – while effective in flattening the curve and slowing the virus's reach – have forced 1.5 million residents into unemployment and threatened to sink thousands of small businesses.
"There's been so no secret there's been a tremendous amount of frustration," Gene Barr, the chamber's CEO, told the committees Thursday. "CISA is designed to protect the entire supply chain. It's, to be honest, what dozens and dozens of other states did."
"If the governor had allowed more scientific basis into his process, we would have had a better outcome than what we did," said Gordon Denlinger, Pennsylvania state director for the National Federation of Independent Business (NFIB). "If we, frankly, had done what other states had done, we would be in a different position."
The DCED accepted more than 42,000 waiver applications from businesses over a two-week period and said it denied less than half. Some proved their life-sustaining status while others were never required close in the first place, Davin said.
But the process drew more criticism from lawmakers who felt the DCED's decisions lacked consistency or logic. Some car dealerships, for example, received a waiver while others didn't, and locally-owned garden shops were forced to close while Lowes and Home Depot received life-sustaining status.
"Who are the folks making these decisions, because it really seems suggestive?" said Sen. Kim Ward, R-Westmoreland. "It really causes a lot of mistrust and a lack of confidence."
Davin said up to 45 staff members processed the waivers – professionals he defended as well-versed with the business community and wholly qualified to make decisions about which businesses received waivers.
"Some people think it's subjective, but a number of others think it was objective as it could be," he said. "We felt that we had to give businesses in Pennsylvania direction and we felt the number one criteria was protecting public health. We gave certainty to over 22,000 businesses who either received a waiver or received clarification that they were already life-sustaining."
Wolf said this week he will begin
lifting
 pandemic restrictions in northern and western counties on May 8 should new case counts hold below 50 per 100,000 residents over the coming days. Businesses in these regions can reopen with limitations, and mandatory masking and social distancing will still be required, the administration said.
"I'm attempting to provide as much certainty as I can even though the virus ultimately controls the calendar for each and every one of us," Wolf said on Wednesday. "We are trying to look at Pennsylvania as it really it is – not as one monolithic thing."