Pelosi Allowing Sham Process to Undermine Impeachment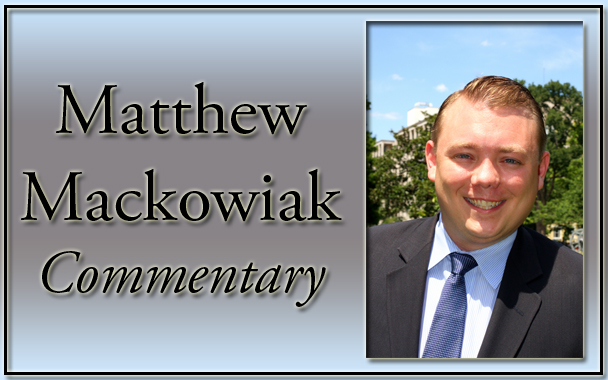 This article first appeared in The Washington Times
Let me see if I understand the Democratic position on impeachment: They have begun an impeachment inquiry because House Speaker Nancy Pelosi says so. The House of Representatives has not authorized it.
Hearings are being held in secret and transcripts of interviews are not being released. The minority party cannot ask questions, request evidence or subpoena witnesses, and witnesses have no due process.
Trump administration officials cannot have department attorneys with them. And if the Trump administration does not surrender to their demands, they will consider the president guilty of obstruction.
Are they serious?
An impeachment inquiry, in terms of House precedent, requires a full House vote. For the body to act as one-half of one-third of the government, it must vote. Mrs. Pelosi may be the speaker, but she does not individually speak for the entire House.
Consider their predicament: Democrats want to closely control what information is released. They built a narrative by coordinating with a partisan Democratic whistleblower, fanned the flames with their media allies, and now are seeking witnesses and documents in service of their only real political goal: Removing President Trump from office and overturning the results of the 2016 presidential election.
Impeachment is the most serious constitutional remedy made available to Congress. It has been attempted only three times before in our history. It should be reserved for "high crimes and misdemeanors," not partisan efforts.
In the 1990s, more than 20 House Democrats voted in favor of the impeachment inquiry that Republicans sought against President Bill Clinton. The minority's rights were protected, and the full House weighed in on this constitutional remedy.
That precedent is not in place today.
For impeachment to work politically, the party that pushes it needs majority support and bipartisan agreement. There is zero evidence that Mrs. Pelosi has either.
After dramatically launching, the impeachment effort has now wasted two valuable weeks.
The Democrats' goal of resolving impeachment by Thanksgiving is off to a slow start.
Will Democrats give up a little control in favor of due process? Will Mrs. Pelosi allow a floor vote on the impeachment inquiry?
Until now she has wanted to protect her most vulnerable members.
But this instinct has robbed her of the weight of an official House action. And without this vote, she likely will lose in court when House Republicans sue over access to witnesses and evidence.
I believe the Democrats are pursuing this quixotic impeachment effort because their Democratic presidential candidates are flailing, the economy is roaring, Mr. Trump has a clear path to reelection, and investigations into the origin of the Russia collusion hoax are being vigorously investigated.
Desperate times call for desperate measures.
Mrs. Pelosi is risking her majority over impeachment. She has now committed House Democrats not just to a sham impeachment inquiry, but to a vote on impeachment.
I will predict right now that if an impeachment vote is held, more Democrats will vote against impeachment than Republicans will vote for it.
House Democrats are trapped. They have riled up their base while risking their most vulnerable members. Now they must decide which side they will disappoint.
The president will never be removed from office in the Senate, with at least 20 Republican votes needed. This mathematical reality makes this entire charade pointless.
It is important to remember that Ukraine's president said he wasn't pressured on his July 25 phone call with Mr. Trump and that Ukraine did not know the military aid had been temporarily held back. These are crucial details that obliterate Democrats' case for impeachment.
Meanwhile, Democrats are refusing to pass the U.S.-Mexico-Canada trade deal, address rising prescription drug prices or work on a bipartisan infrastructure plan.
The Democrats' partisan impeachment effort is losing altitude and now threatens Democrats far more than it does the White House.
Matt Mackowiak is president of Austin, Texas, and Washington-based Potomac Strategy Group. He's a Republican consultant, a Bush administration and Bush-Cheney reelection campaign veteran and former press secretary to two U.S. senators.
———————————————————–
Matt Mackowiak
President
Potomac Strategy Group, LLC
AUSTIN: 807 Brazos St, Ste 408, Austin, TX, 78701 | office: (512) 469-9090 | fax: (512) 532-0999
WASHINGTON: 1238 Wisconsin Ave, Suite 401, Washington, DC 20007 | office: (202) 350-2647 | fax: (202) 318-8590
Twitter: @MattMackowiak
Podcast: "Mack on Politics"
(iTunes, Google Play, Stitcher, MackOnPolitics.com)
Texas tipsheet: MustReadTexas.com
Firm website: PotomacStrategyGroup.com
———————————————————–