PennEast Pipeline Project Skuttled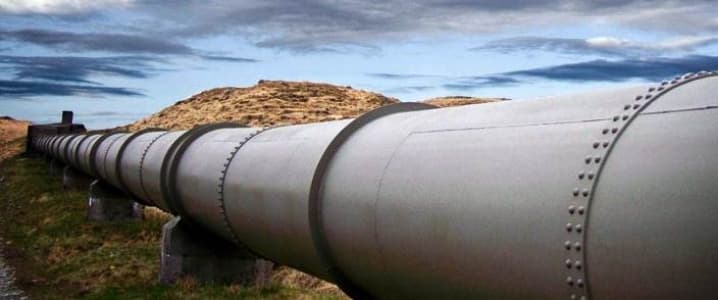 (The Center Square) – PennEast Pipeline has stopped the development of its planned 116-mile-long, $1 billion natural gas pipeline between Pennsylvania and New Jersey, according to reports.
The move comes after a June ruling from the U.S. Supreme Court that cleared the way for the company to use eminent domain to seize land for the pipeline. In a 5-4 decision, the nation's highest court ruled New Jersey could not block the pipeline's construction on state-owned land.
According to Bloomberg, the PennEast pipeline, a joint venture between five companies, could carry up to 1.1 billion cubic feet of fuel per day and potentially serve 4.7 million houses. The company planned to build the pipeline from northeastern Pennsylvania to connect with a Transco pipeline in New Jersey.
"The PennEast partners, following extensive evaluation and discussion, recently determined further development of the project no longer is supported," Bloomberg quoted PennEast as saying in a statement. "Accordingly, PennEast has ceased all further development of the project."
The PennEast decision comes at a time of increased opposition to pipelines nationally. In July 2020, for example, Dominion Energy and Duke Energy canceled the planned Atlantic Coast Pipeline, citing "ongoing delays and increasing cost uncertainty."
New Jersey Gov. Phil Murphy heralded the news of PennEast's decision and promised that he would "never back down from a fight to protect New Jersey's best interests."
"For the last four years, my Administration has fought back against the unnecessary construction of the PennEast Pipeline, which was wrong for New Jersey and would have destroyed acres of New Jersey's conserved land and threatened species," Murphy, a Democrat, said in a statement.
"Since taking office, we have focused on changing the ways we produce and consume energy, and have made generational investments in creating our offshore wind industry, building our solar programs, and encouraging electric vehicle investments," the governor added. "I welcome today's decision by PennEast to cease development on this project and am committed to protecting our state's natural resources and building a clean energy future that works for all New Jerseyans."