Pennsylvania Forms Legislative COVID-19 Task Force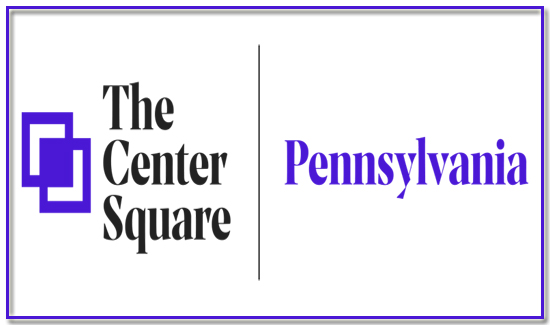 The Center Square) – Gov. Tom Wolf said Tuesday his administration will lead a joint legislative COVID-19 task force – including lawmakers from both parties – to improve the state's vaccine rollout.
The decision follows months of complaints from Republican majorities in the House and Senate that center on the administration's unilateral policymaking on pandemic response issues. The governor denies his administration shuts out lawmakers, telling reporters that he speaks with legislative leaders often.
"We have a good working relationship with our legislators, and we know they are the eyes, ears, and voices for Pennsylvanians," he said. "The feedback they receive from their local communities is extremely important, particularly as the commonwealth continues to improve upon this once-in-a-generation vaccine rollout.
"Working with leaders from each caucus in the General Assembly, we are creating a task force to ensure collaboration and strengthen communications about the state's vaccine plan."
The task force includes Department of Health Secretary Alison Beam; Pennsylvania Emergency Management Agency Director Randy Padfield; Sen. Art Haywood, D-Philadelphia; Rep. Bridget Kosierowski, D-Taylor; Sen. Ryan Aument, R-Lititz; and Rep. Tim O'Neal, R-Washington.
And while House GOP members remain confident in O'Neal's placement on the task force, caucus spokesman Jason Gottesman minced few words about whether the move satisfies prior complaints.
"The governor's handling of this pandemic has created a predictable cycle of his administration failing the people of Pennsylvania and then seeking out the legislature to bail him out of his self-created mess," he said. "The formation of this joint legislative task force is the latest iteration of this unfortunate pattern.
"The House Republican Caucus has every confidence in Rep. O'Neal's ability to bring to bear his military and logistical experience to help Pennsylvania out of a vaccine distribution crisis it should have never been in in the first place."
The chamber unanimously approved O'Neal's proposal last week to join 20 other states in using the National Guard to administer vaccines after health providers complained about a lack of manpower and resources to inoculate residents on a large scale.
"It is time to solve this logistical problem," O'Neal said. "Our National Guard members have the knowledge and experience from efforts both at home and abroad to position shots to quickly get them into the arms of our residents. In addition, the president has authorized full reimbursement to states that use the National Guard to respond to the pandemic."
A chaotic
scheduling
 process and ongoing vaccine shortages further complicate the state's efforts, but so far the administration has been unwilling to commit to a centralized registration system for residents, despite bipartisan calls to do so. The federal government will send 10 million vaccines to states this week, a 20 percent increase since President Joe Biden took office last month.
The Biden administration told reporters Tuesday that this figure will increase to 11 million in the coming weeks as the federal government works toward the president's goal of 100 million vaccinations in his first 100 days. The president has said he hopes the total will come closer to 150 million, but even Wolf has expressed doubt with the current pace.
Pennsylvania's vaccine allotment will exceed 175,000 this week, with roughly 3.5 million residents qualified under Phase 1A. So far, health providers have administered about 63 percent of the 2.3 million shots delivered to the state since mid-December.