Pennsylvania's Overspending: A $1 Billion-Per-Year Disaster in the Making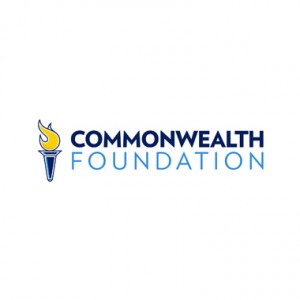 State Govt. Spending Will Wring Pennsylvanians Dry if Solutions Ignored
November 15, 2019, Harrisburg, Pa. — A new report from the Pennsylvania Independent Fiscal Office projects that state government will run annual deficits around $1 billion for the next five years. Despite continued economic growth and tax revenues projected to be at historic levels, spending will greatly outpace taxpayers' ability to pay.
Commonwealth Foundation Vice President and Chief Operating Officer Nathan Benefield issued the following statement:
Governor Wolf's extreme supplemental spending habit has gone from bad to worse, according to the latest IFO report. After spending $670 million more than budgeted in 2018, the Wolf administration is on-track to overspend by nearly $1 billion this year—a shocking level of spending that lacks legislative approval or oversight.
Thankfully, legislation is already on the table that can solve this. After Wolf spent vastly more than budgeted in 2018, Sen. Kristin Phillips-Hill, along with eight other senators, proposed a constitutional amendment that will require all supplemental (unauthorized) spending by the governor to be voted on as a separate bill, giving it the transparency and scrutiny it deserves.
Meanwhile, Rep. Ryan Warner and  Sen. Camera Bartolotta have introduced the Taxpayer Protection Act, which would establish commonsense limits on the growth of state government spending. The legislation allows spending to increase, but at a level families can afford by limiting it to the rate of population growth and inflation.
Without restraints on budget growth and unauthorized spending by the governor, taxpayers at every level will inevitably be squeezed with increased taxes. Legislators can protect their constituents from massive tax hikes in the future by passing these commonsense reforms now.
Commonwealth Foundation experts are available for comment. Please contact Michael Torres at 850-619-2737 or [email protected] to schedule an interview.
# # #
The Commonwealth Foundation transforms free-market ideas into public policies so all Pennsylvanians can flourish.